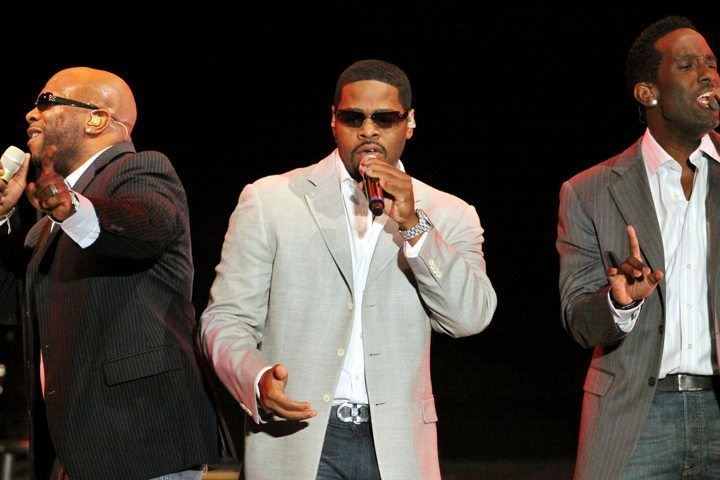 Before the famine of R&B groups in the present landscape, harmony acts ruled the music industry and airwaves. With polished groups like The Temptations and Supremes setting the stage through their musical blend, precise choreography and commercial appeal , it only made room for a whole new generation to walk through those doors. Two groups who carried the torch of this legacy in the 90's and kept it shining bright through their concert performance in Atlanta at the Delta Classic Chastain were Boyz II Men and En Vogue.

Rocking 4 inch stilettos in their fashionable skinny jeans, Maxine Jones, Dawn Robinson, Terry Ellis and Cindy Herron – the original members of En Vogue – showed a "soul shaking, heartbreaking" show. With the seasoned poise of 20 year vets in the music game, En Vogue began their show with a run of hits like "Love Don't Love You" and "Never Gonna Get It". As the members kindly introduced themselves and thanked the audience for coming, the group shared their love for classic R&B by doing a medley of songs including Anita Ward's "Ring My Bell", LaBelle's "Lady Marmalade" , The Mary Jane Girls' "My House" and many more. In ending their medley set, the girls smoothed it out with their own classic written by Curtis Mayfield, "Giving Him Something He Can Feel" – and yes fellas, they did the coordinating choreography from the same infamous video. I know you're still salivating from those red vixen dresses! After giving the gentlemen a little something, the girls gave everything from the hip hop/R&B track, "What A Man" to the rock/pop inspired "Free Your Mind. When all was said and done, En Vogue reminded us why we called them the "Funky Divas" and nostalgically ended their show with the hit that started it all, "Hold On". The performance from En Vogue was nothing less than incredible. Hearing the splendor of their full harmonic mix along with the sensual sass that made them nominated for 7  Grammys and recipients of 6 American Music Awards brings you back to the fact that these women were definitely "Born To Sing".
But just when you thought the evening couldn't get any better, the audience's exuberance could not be contained as Wanya Morris, Nathan Morris and Shawn Stockman – the Philadelphia gentlemen from the R&B group, Boyz II Men – hit the stage bringing their well-known "Motownphilly" sound. Suited in sharp blazers and singing hits like "On Bended Knee" and the remix version of "Uhh Ahh", the group took their fans on a musical journey through some inspiring melodies on the "Love" and "Motown: A Journey Through Hitsville USA" album. While I can definitely appreciate their performance of the uptempo Four Tops' " It's the Same Old Song" and Barrett Strong's " Money (That's What I Want)", the guys just have a magnetic chemistry with their slower remakes. On songs like Bonnie Raitt's "I Can't Make You Love Me" and Lonestar's "Amazed", Boyz II Men are gifted in giving great songs a transformative beauty and never stripping the song's integrity. As the mood was set and known for romancing their female fans, the guys gave a single red rose to eagerly reaching fans as they serenaded  their signature song, "I'll Make Love To You" and later saluted every mother with the sentimental and touching song, "A Song For Mama". As the show came to a close I naturally expected to hear "End of the Road" which they wonderfully performed with a little audience participation however I was pleasantly surprised to hear them sing "Iris" by the Goo Goo Dolls.  With such longevity that incorporates  four Grammys , over sixty million in album sales  and 20 years with such a distinctive sound, it's not hard to see why Boyz II Men still have a way of truly touching their fans.
Without question, it was beautiful to see the complete enjoyment both groups had on the stage. They gave a wonderful show. The only thing I regret seeing was an energetic band backing both acts. With such musical talent and the ability to vocally improv on a dime, I know both groups would have thrived in such an element. But despite that, Boyz II Men and En Vogue gave more than a performance, they brought a memorable experience in the perfect key.
Be sure to catch Boyz II Men's 20th Anniversary album this upcoming fall. However, if you just can't wait, here's the hook up to some free music from their site to tied you over.
We have to give a BIG shout out to Mr. Robb Cohn of Robbs Photos for the beautiful pictures. Thank you once again for all your help!!!
Also, we would like to dedicate this post to one of our followers, Christina Langley Jones. It was very inspiring to hear about your 13 year old daughter who has recently "discovered"  Boyz II Men's great music. It just proves the relevance and power of good music over time. It has the ability to touch and move people no matter the age – no matter the generation. Thank you for writing us! 🙂
Photo Credit: Robb D. Cohen/ www.robbsphotos.com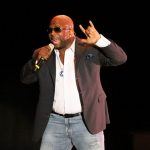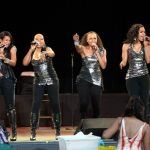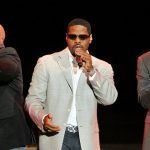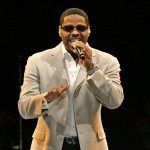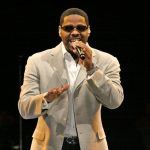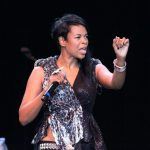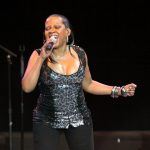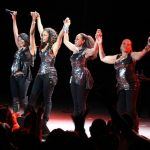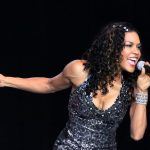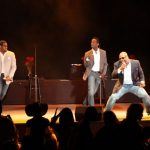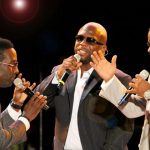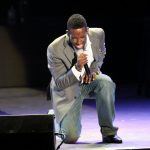 Hope West is a music enthusiast and music photographer who has captured artists like B.B. King, Janet Jackson, Teddy Riley and many others.  A life long lover of music, Hope is a graduate of Full Sail University where she studied music engineering. She's also a proud "Florida Girl" born and raised in Ft. Lauderdale, Fl. and currently resides in Atlanta, GA as a "Georgia Peach". Hope is known for her creativity, sense of humor and quirky perfectionism. Artist(s) that make her freak out as a music fan: Sheila E., Jimmy Jam & Terry Lewis, Quincy Jones.