#Growns we wanted to take a little time out on this Music Monday to get you in the know about Richmond, VA based pianist, composer and arranger Fabian Lance via The "B" Side his debut single under the TCMG imprint. Aurally and visually compelling "The B Side" features masterfully tasteful performances by the entire ensemble with the smooth as silk ivory work of Fabian Lance out front. In viewing and listening to The "B" Side there's a feeling of being transported, and no this trip is not of the bumpy ride variety. No this is one of those smooth evening rides where the company and the conversation are great and you don't want to arrive at the destination too soon.
Make sure to take some time out today to relax, unwind and as the chorus proposes "Come over to the B Side…"
Song Credits
Executive Producer: Tyrone Corbett
Writers: Robert Donzella and Tyrone Corbett.
Recorded, Produced, Mixed and Mastered by: Tyrone Corbett
Musicians: Fabian Lance – Piano, Robert Donzella – Flute, Keys, Sax, Synths and Strings, Carl Lester El – Bass, Joseph Guida – Guitar, Clarence Penn – Drum programming and Tyrone Corbett –
Vocals.
Check out Fabian Lance and other great music from The Corbett Music Group here.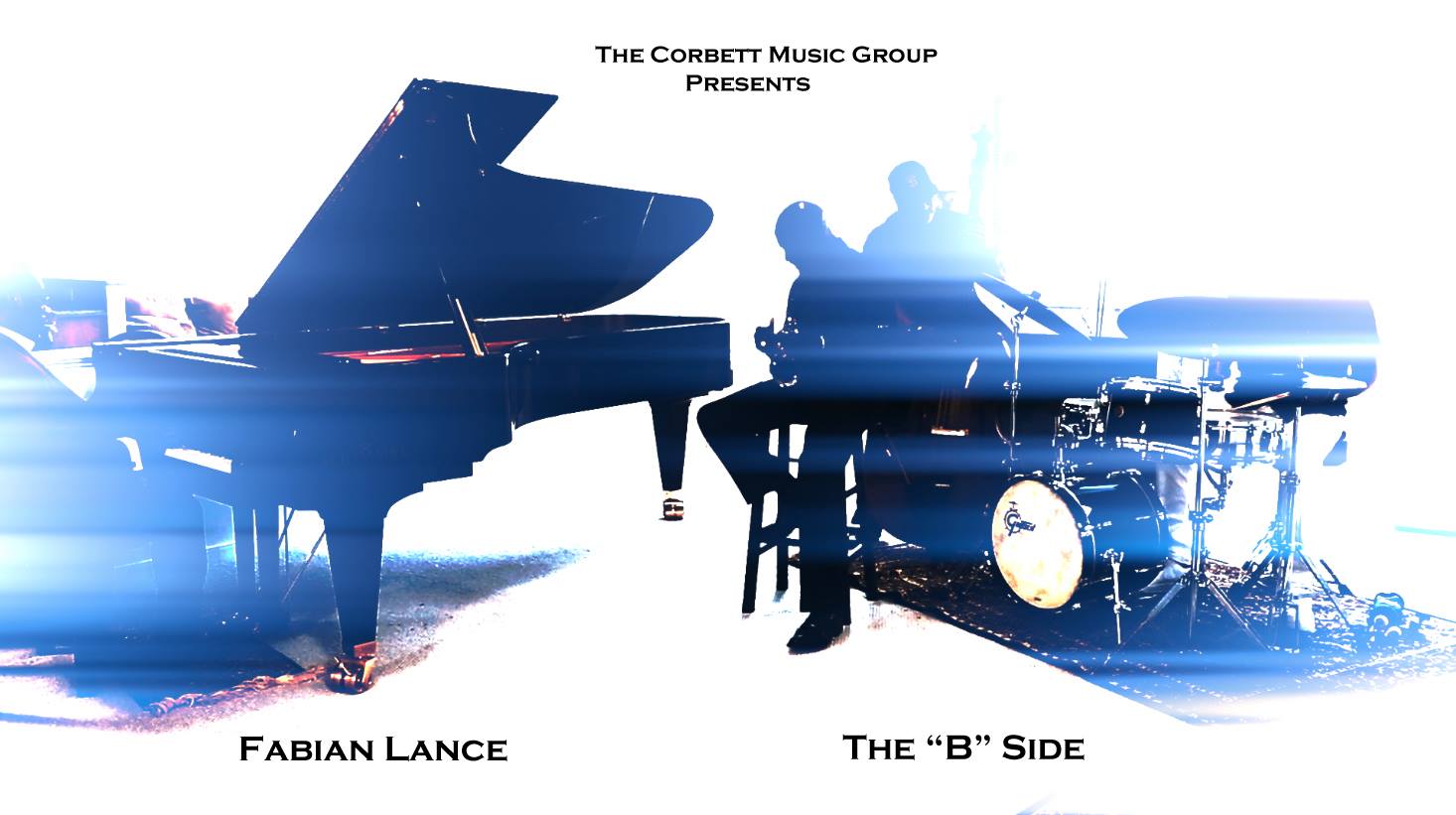 Ivan Orr is a multi-instrumentalist, composer, performer, and writer. A native of Charlottesville, Virginia Ivan was involved with the forming and nascent days of The Music Resource Center as its first Program Director. A graduate of Virginia Commonwealth University's Department of Music, Ivan currently resides in Richmond, VA where he maintains an active performance and production schedule while serving as the Music Editor for Grown Folks Music, a position he has held since 2010.