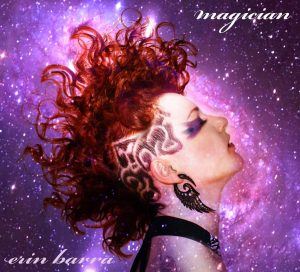 GFM is proud to present the music of Erin Barra. This Berklee College of Music alum who originally hails from Utah is making quite a name for herself through her distinctive mix of Pop, Rock and Soul with splashes of Reggae.
She has even garnered the attention of the legendary John Oates of the legendary duo Hall and Oates who says: "When I first met Erin Barra at Berklee… I sensed she had something special. After our first writing session together, my instincts were confirmed. She is an "old soul" musician with a very modern songwriting sensibility. She is the type of artist who can have a long career in the music business."
Checkout her new single "Magician" below which is also being offered as a free download(by clicking the down arrow on the right side of the music player) to the GFM Fam. Special thanks to Fiona Bloom for bringing the music of Erin Barra to our attention.
Magician by GrownFolksMusic

Ivan Orr is a multi-instrumentalist, composer, performer, and writer. A native of Charlottesville, Virginia Ivan was involved with the forming and nascent days of The Music Resource Center as its first Program Director. A graduate of Virginia Commonwealth University's Department of Music, Ivan currently resides in Richmond, VA where he maintains an active performance and production schedule while serving as the Music Editor for Grown Folks Music, a position he has held since 2010.