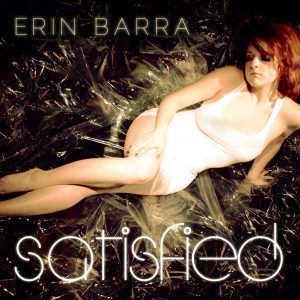 Utah's very own Erin Barra continues to showcase her depth and diversity with each new single. Her latest, "Satisfied" features Louis Logic and don't sleep on her very talented band, The Hitters. She's one to keep an eye on. Check it out and let us know what you think.
Hit the break for more about Erin.
Erin Barra – Satisfied by GrownFolksMusic
Download here.

Erin Barra's sound draws from a diverse range of musical influences that creates a distinctive mix of Pop, Rock and Soul with splashes of Reggae. Heavy on the lyrical content she infuses both substance and consciousness into her songwriting with penetrating skill and a unique instrumental perspective.

Originally from Salt Lake City, Utah, Erin began her musical training on the piano bench at the tender age of 4. She has composed and performed her own music throughout her adolescence beginning with string quartets and even a fully produced Opera titled 'Illusions' that toured high schools on the West Coast through Utah Opera's education program. She solidified her training and craft with a degree in songwriting from the Berklee College of Music in Boston. While at Berklee she was discovered by legendary songwriter John Oates, of Hall and Oates and together the two penned the song 'Waiting' for Barra's first release in 2007. Over the years, Erin has had the opportunity to write and work with industry notables and Grammy award winning artists, engineers and producers.