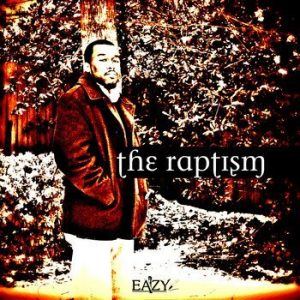 A little over a month ago we featured a great track by Macon, Georgia based Hip Hop artist Eazy(Emmanuel Little). We are very pleased to inform you that Eazy is in the final stages of completing his full-length project The Raptism which will be released as a free download on July 16th, 2010 at 10pm!
Eazy has been gracious enough to provide us with snippets of the entire project in anticipation of the release. Please take the time to checkout Eazy's music and message and help spread the word about The Raptism.
Keep up with Eazy on the web at his official site here, Twitter, Facebook and Bandcamp.