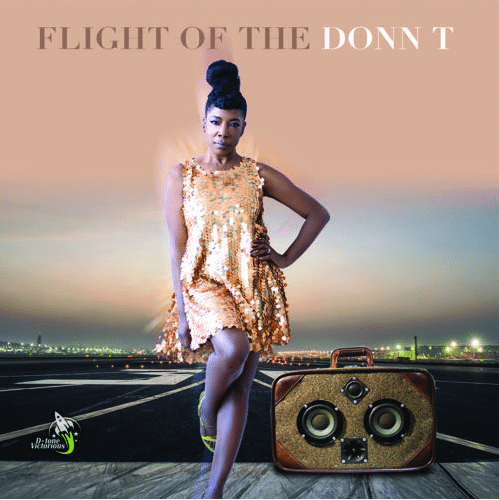 One of the great freedoms that is afforded in this new musical landscape is that you really don't have to ask permission from anyone to release your sonic wares into the world. The only gatekeeper these days truly is attention, hard to get and even harder to keep. Over the last several years keeping our attention here has been at the core rubric for projects that we recommend.
It should be readily understood that every outlet like a GFM doesn't "get" every project that hits the inbox. No harm, no foul to anyone that the consensus here at GFM HQ is that we just don't get the flavor of the stew that has been cooked up on Flight Of The Donn T as well as the artist comparisons to Badu and Monae. We get that there has to be a frame of reference when introducing an artist to new audiences, but there just may need to be a different frame used for this installation.
Specifically, we're not saying that Flight Of The Donn T is or isn't our cup of tea we just couldn't catch whether the cup was hot or cold and then make a determination based on which temperature was pulling us in to drink… it stayed on the table. For a few of us the experience was one of just hearing sounds almost like we were part of an experiment.
"What's Beautiful" from the project is clearly a winner because the focus is on Donn T's voice and the lyric. Waiting" placed a close second because it is the only song that didn't have an overly dramatic start. Speaking of dramatic… there is a clear consensus that Donn T has a flair for the dramatic that is reminiscent of Broadway, that's not a criticism mainly an observation that seemed to influence a lot of the production. All of the tracks have a dramatic start that at times has the effect of startling the listener and the drama continues throughout the song that caused some listening fatigue for a few of our staff members.
But hey this is 2015 and as an audience you have numerous resources to make up your own mind or as we often implore and empower #Growns 'round these parts to "Make Their Own Call".
Checkout the video for "Waiting" below and head on over to donn-t.com to give Flight Off The Donn-T a listen.