Ruby, the debut album from Chicago songstress Lili K is one that GFM almost didn't hear. That's because of the first single, "Tommy". It's not that the song is bad, but it just seemed to be yet another of the "throwback soul" offerings that have been increasingly presented in recent years. Not that we're not into "throwback soul", but "Tommy" didn't standout.
Well to our pleasant surprise, Lili K's voice and the album is more than "Tommy". Other tracks revealed that Ruby is a solid jazz/soul album with an intimate feel and Lili can work her "vocal jelly".
Stand out tracks on the album: "Know Enough", "Forgive Me" (Nice writing), "Pour Some Shuga" and "One Mo Time".
Interestingly enough, the songs "Mama Told Me", "Hold On" and "Work Of Art" appear to be snippets of the same song that have the potential to be the best of the album. It's disappointing that these brief tracks weren't combined or expanded. They leave the listener wanting more… in a good way. Overall, Ruby qualifies for your "sip and vibe" playlist. Sip your favorite libation and vibe to the sounds of the music.
Ruby debuts April 21. Get it at iTunes
Stream it at Tidal before it drops.
Follow Lili K
On Facebook
On Twitter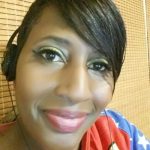 I have questions. Artists have answers.