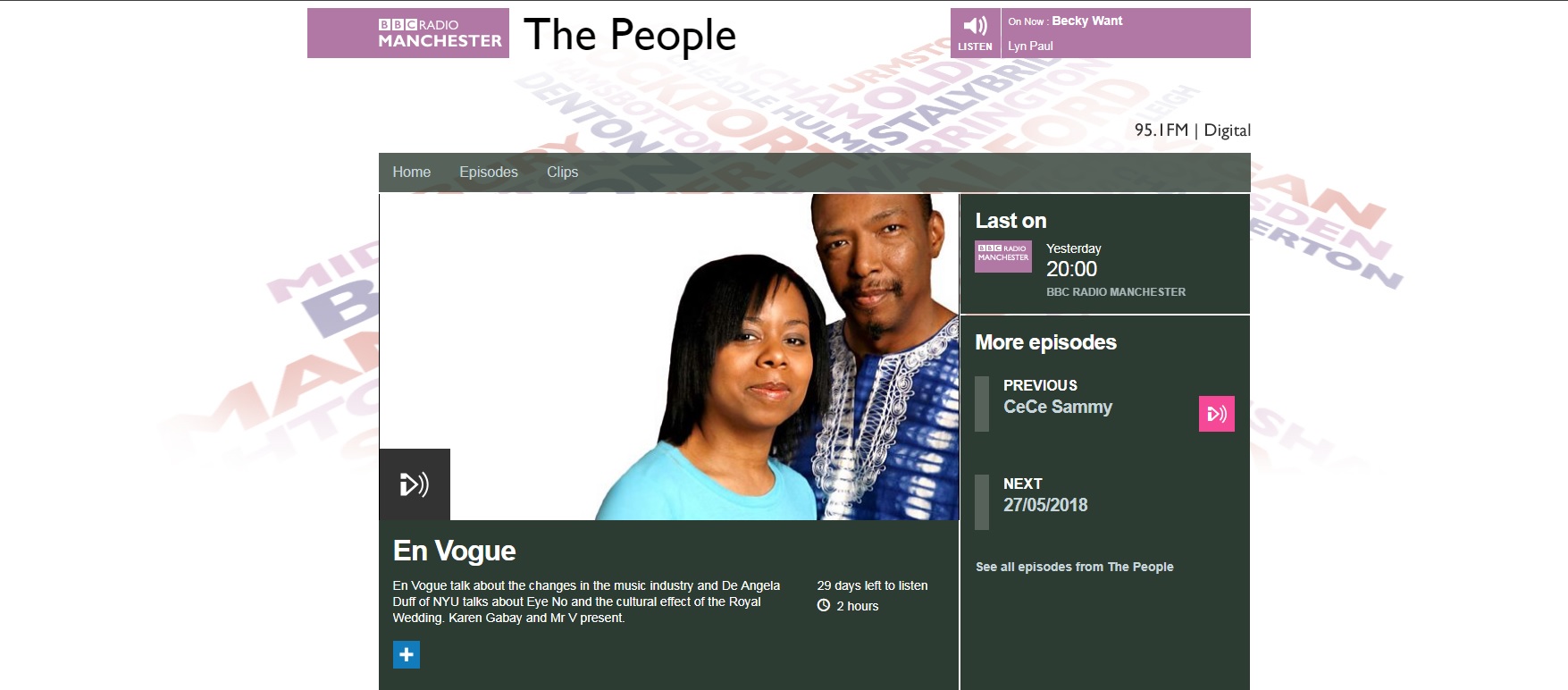 #Growns I'm not sure how many of you know the gem that De Angela Duff (who you may know better as DJ Polished Solid from her mixes and incredible work she does on our Prince Podcast Series) truly is. Her dedication to the legacy of Prince's music is serious and I'm proud to not only know and work with her but to witness the well-deserved recognition she is receiving. Let's be clear about one thing up front, De Angela is not doing this for recognition at all, this is a real mission for her borne out of her genuine love for an incredible artist.
As I write this I don't know if my words will be adequate to express how I feel about the work that De Angela and her stellar cast of presenters for this Lovesexy Symposium are doing. This is important work. The reason I put the emphasis on important is that the Social Media world we live in has no shortage of context commentators. I've been privy to listen to the thoughts and views of Prince Scholars whom I have the good fortune to cross paths with due to my association with De Angela. These folks are serious and the context they provide live in a different part of town that's located nowhere near Trivial Boulevard. What has always impressed me about De Angela is her untiring commitment to always remind us of the depth and breadth of Prince.
Please carve out some time today to check out De Angela's interview with Karen Gabay which you can find here. The interview begins around the 1 hour and 5-minute mark. We here at GFM are honored and humbled to be mentioned in the interview and so proud to have De Angela on our team. Game, Blouses.
Information on The Lovesexy 30BK Symposium being held June 1-2 at NYU's Tandon School of Engineering can be found here.

Ivan Orr is a multi-instrumentalist, composer, performer, and writer. A native of Charlottesville, Virginia Ivan was involved with the forming and nascent days of The Music Resource Center as its first Program Director. A graduate of Virginia Commonwealth University's Department of Music, Ivan currently resides in Richmond, VA where he maintains an active performance and production schedule while serving as the Music Editor for Grown Folks Music, a position he has held since 2010.