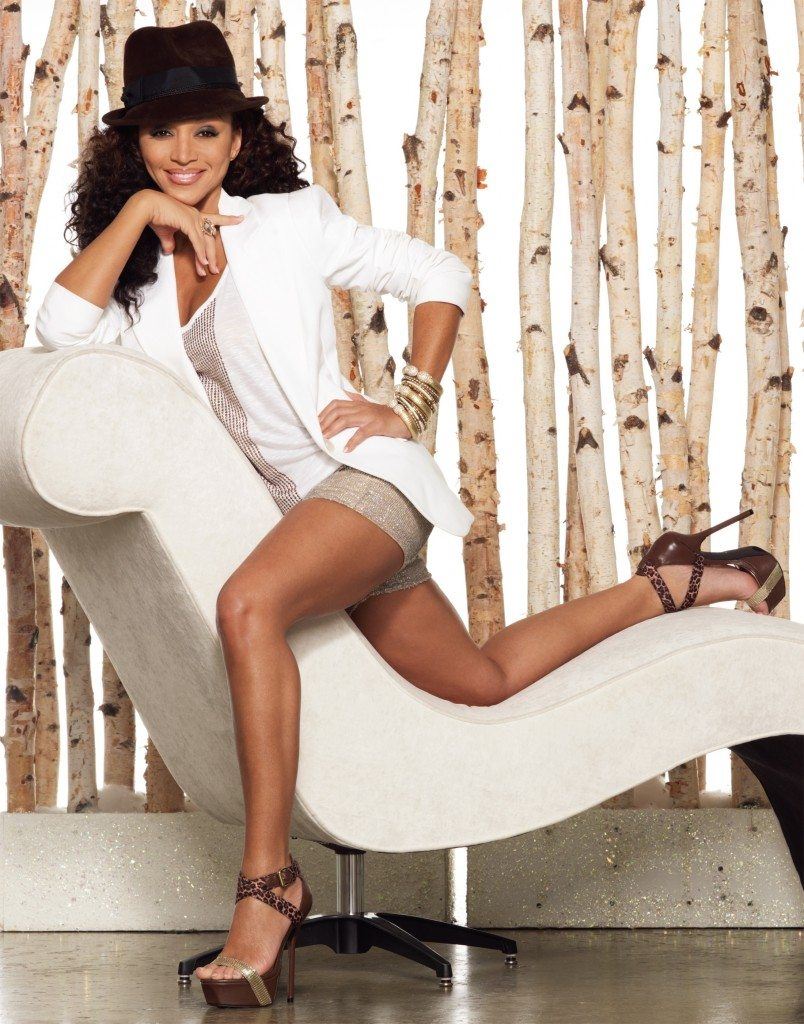 Great news music lovers, the underrated and greatly missed sexy chanteuse Chanté Moore is back! Fresh off the heels of the announcement that she will be part of the upcoming cast of R&B Diva's: LA, she has also signed with Shanachie Entertainment. With that, you can expect new music in April 2013. For more details, check out the press release below:
Singer and songwriter Chanté Moore's voice, stunning beauty and unerring artistic vision have afforded the Gold-selling R&B singer to enjoy an illustrious two-decade career that is rare in this business. "I have been blessed and honored to do what I love for a living for as long as I have," confides the dynamic songbird. "My fans who have continued with me on my journey have become a part of me and the music." Moore's genuine connection with her audience has been forged through her intimate and personal songwriting. Chanté's effortless combination of R&B soaked in gospel roots, soul accents kissed with a touch of jazz and grace with fire, coalesce on her Shanachie Entertainment debut, Moore Is More (April 23, 2013). Chanté wrote or co-wrote most of the songs featured on the new CD. "My heart is overwhelmed with excitement and joy in life and in my music! I have more to give my fans, more then meets the eye, more of the same and more then what you expect."
With seven albums, twenty charting singles and collaborations with everyone from Prince, R. Kelly, Boys II Men and El Debarge to The Isley Brothers, Babyface and Raphael Saadiq, singer Chanté Moore was destined to sing. In fact, in French, her name literally means "to sing." The Grammy nominated, American Music Award and NAACP Award-winning singer's distinctive vocals have been featured in films like Waiting To Exhale, Beverly Hills Cop III, How Stella Got Her Groove Back, Romeo Must Die and Big Momma's House. No stranger to the silver screen or stage, Ms. Moore has starred in theatrical productions alongside such lauded talent as Loretta Divine and Tisha Campbell-Martin, as well as fellow vocal powerhouses Vickie Winans and Dave Hollister. Moore will star in the highly anticipated TV One reality show spinoff, R&B Diva's: L.A., slated to premiere June 9, 2013. The show will follow the lives and careers of Moore as well as Kelly Price, Lil' Mo, Claudette Ortiz, Michel'le and Dawn Robinson. Like fellow songbirds Minnie Ripperton, Deniece Williams and Mariah Carey, chanteuse Chanté Moore shares the rare distinction of possessing a spectacularly soaring range. Shanachie Entertainment VP of A&R, Danny Weiss, "I'm super-enthusiastic about working with Chanté now, not only because she is such a brilliant vocalist, but also because she is entering into an exciting new phase in her life both personally and artistically. Moore Is More will manifest that growth and excitement."

Chanté Moore, who is currently touring as part of the Soulful Sista's tour alongside Regina Belle, Kelly Price and Shirley Murdock, was born in San Francisco and relocated to San Diego as a child. The daughter of a minister, Chanté counts iconic gospel figures Tramaine Hawkins and Andraé Crouch among her earliest influences. Her mother, also a singer, was, and is, a huge influence. Moore made her recording debut on Silas/MCA in 1992 with the release of the Gold-selling Precious ("Loves Taken Over" and "It's Alright"). A Love Supreme ("Old School Lovin'") came in 1994 followed by her Grammy nominated This Moment Is Mine (Gold-selling single "Chanté's Got A Man," written for then husband and actor Kadeem Hardison). In 2002 Moore had the distinction of winning a Soul Train Music Award for Best R&B/Soul Single for the song "Contagious," featuring The Isley Brothers and R. Kelly. In 2004, 20th Century Masters issued a greatest hits collection and Chanté was signed to Arista Records. She released the duet albums Things That Lovers Do and Covered/Uncovered (2006), both with ex-husband and singer Kenny Lattimore. Chanté also released a double-CD of gospel and R&B love songs. Her album Love The Woman came in 2008. The multi-talented singer/actress honed her skills on stage during this time appearing in a number of acclaimed productions. In 2012 she performed an astonishing tribute to the late Donna Summer at the BET Awards.
For devout Chanté Moore fans, the five-year wait is finally over. "This album draws from many moments in the last ten years of my life," the singer explains. "It is filled with intimate details and subject matters I cannot "talk" about but, I HAVE TO sing about. Understanding MORE about who I am and MORE about what I want. I AM victorious! I choose to LIVE! And MAN am I GONNA LIVE!!! Love Is On The Way."