Afrobeats hit-maker Rayce has scored such hits as "Roll," "Wetin Dey," "Jack Sparrow" and "21 Love" and has collaborated with such major Afrobeats stars as Davido and D'Banj. Singer/Songwriter/Producer Rayce brings triple-threat talent to his productions. Under a deal made with Rayce's Nigerian label Jebon International, Shanachie will be releasing Rayce's debut U.S. single soon with a full album to follow.
"Afrobeats is the most exciting new music we've heard in a while," says Shanachie General Manager Randall Grass. "Rayce is a superstar who has already proven that he can make hits. We think he is an ideally talented artist to introduce this music to America. Because we have a history with African music, Caribbean music and R&B, as well as working with such great artists as Angie Stone, Fela, Bunny Wailer, Dave Hollister and many more, we feel we are ideally positioned to break this music in the States."
About Rayce:
Rayce is from the Edo State Midwest part of Nigeria. He was born in Lagos in 1983 and raised there. He began making music as a drummer in church but soon quite naturally evolved to singing, songwriting and producing as well as playing. In 2011, he scored a breakthrough hit with the infectious "Roll," which he has followed with such hits as "Wetin Dey" (the re-mix featuring Davido), "Shiki-Shiki" (with Afrobeats pioneer D'Banj), "Just Like That," "Tetela," "Jack Sparrow," "21 Love," "Tested OK" and his current single hit "One For Me" and more. Coming soon will be a new single, "African Juice," the likely first U.S. single release.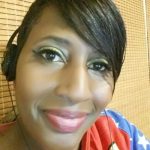 I have questions. Artists have answers.