Photo Credit: Hope West / Written By: Kimberly Kennedy Charles
Chante Moore shared a special Valentine's gift on the Chronicles of Love Tour stop in Atlanta. The songstress and her friends told us a story of love and relationships that she presented more like a play than a concert.  No actors were involved, but Moore narrated each chapter with personal anecdotes and the scenes unfolded through the music.
The music– that of her own and of other artists– told the story of the past and present highs and lows Chante' Moore says she experienced during the different "Chronicles of Love" throughout her life. She and her friends sang "grown folks approved" jams like, "Love's Taken Over", "Bitter" [with audience participation], "Can't Do It", "Ex-Factor", "Casanova Brown", "A House Is Not A Home", "I'm What You Need", and her newer songs "Real One" and "One Love".  Of course she brought it all home with the anthem "Chante's Got A Man".
Chante' Moore was gracious when it came to sharing the stage with the friends she brought along– up and coming artists Lewis Sky, Kristal Lyndriette Smith (of the group June's Diary],  Pippy Ivy and Felly the Voice. There are some artists who do not have the confidence or generosity to prominently feature other, younger, artists during their show. Not only did her friends sing duets with her, but Moore left them front and center on stage singing lead at times. Let it be known that these artists did not in anyway replace Ms. Moore or do her job for her. Each time she emerged from backstage, she was stunning in appearance for all three outfit changes. Each time she lifted the microphone and opened her mouth she gave us every word and every note clear and strong– no mumbling and no whispering.  There was no doubt on our part about her vocal fitness. But, just in case there might have been some in the house, Moore belted out an impromptu, acappella, version of "It's Alright"– the entire song– and she put that to rest.
Often times when we watch veteran artists perform, it's with a degree of grace. That means we don't necessarily expect them to sound or look like they did one, two, or even three decades ago.  It's not an excuse. We still expect a good show, but we understand that none of us who have lived a bit are what we once were 20 years ago.
Then there's Chante' Moore. Not only did the audience NOT have to extend any grace to her or mumble "Bless her heart," under our collective breath. To the contrary, she may have taught us a lesson on what this grown folks thing is all about.  Ms. Moore, 51,  slapped us in the face as soon as she stepped on stage. She looked fit and fierce and she was in full voice. We didn't have to give her anything but the applause she was due because she gave a great show.
Check out the photos and video from the show…
Chante Moore Sings Teena Marie's "Cassanova Brown" on "Chronicles of Love" Tour from Grown Folks Music on Vimeo.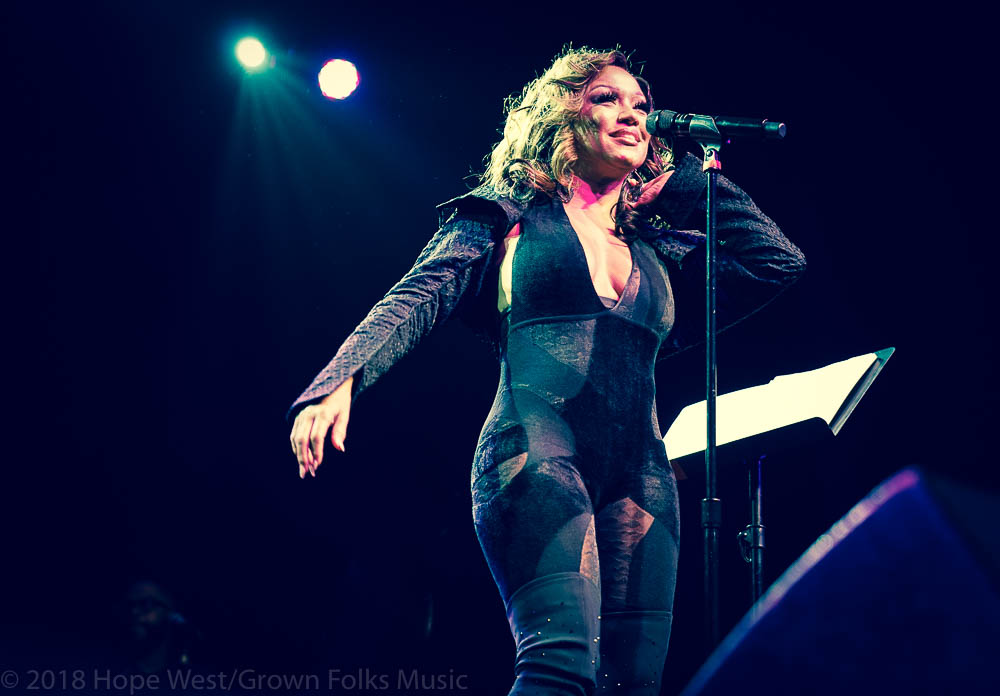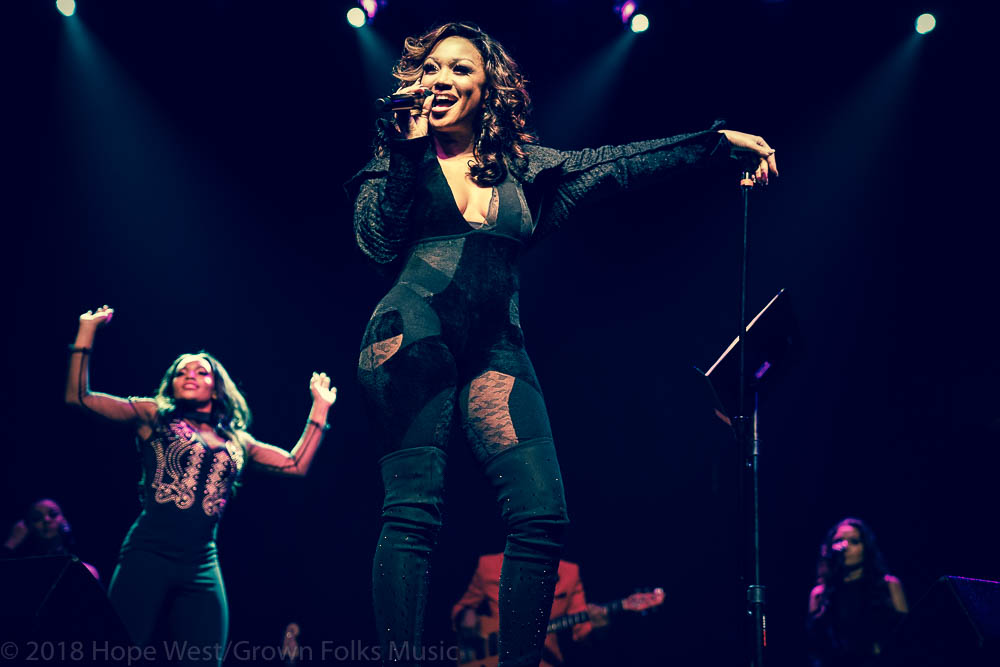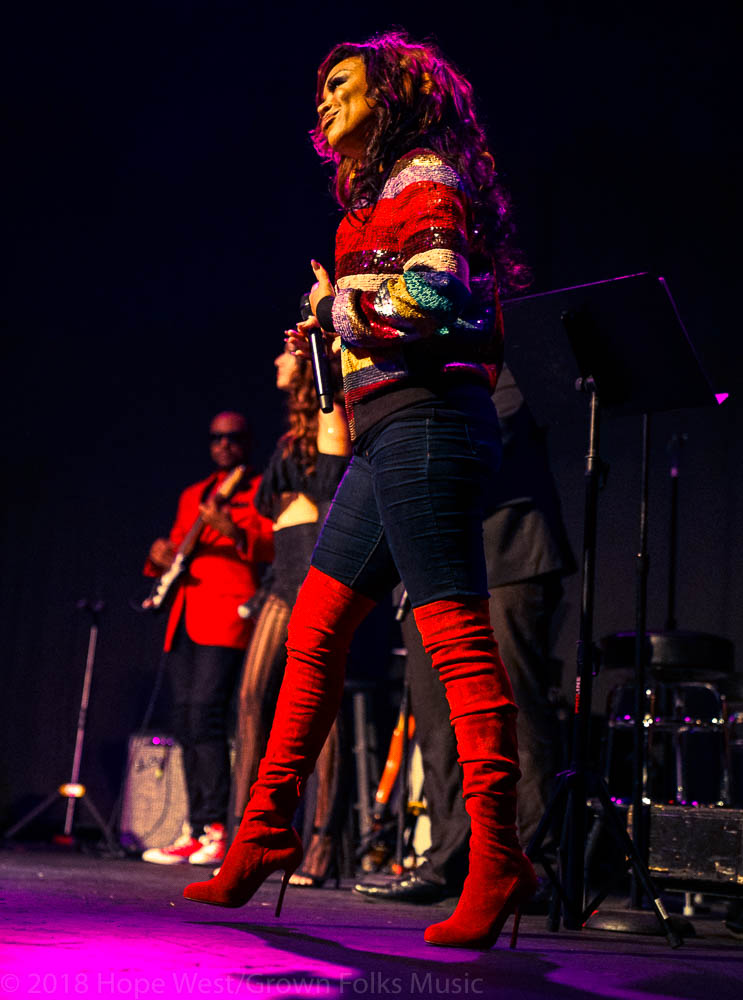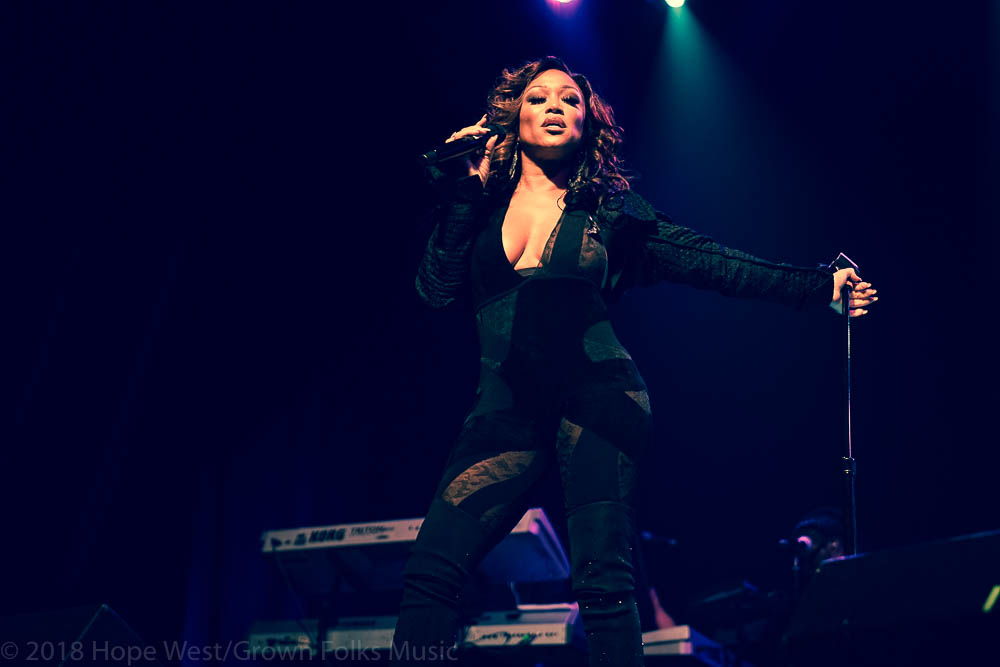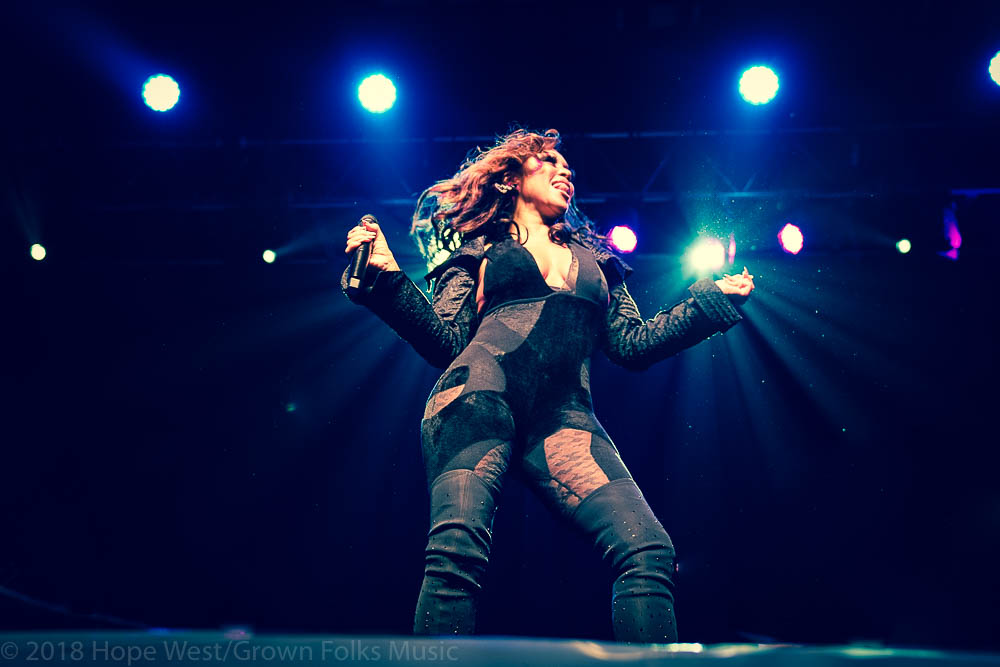 Hope West is a music enthusiast and music photographer who has captured artists like B.B. King, Janet Jackson, Teddy Riley and many others.  A life long lover of music, Hope is a graduate of Full Sail University where she studied music engineering. She's also a proud "Florida Girl" born and raised in Ft. Lauderdale, Fl. and currently resides in Atlanta, GA as a "Georgia Peach". Hope is known for her creativity, sense of humor and quirky perfectionism. Artist(s) that make her freak out as a music fan: Sheila E., Jimmy Jam & Terry Lewis, Quincy Jones.