Amel Larrieux on Rodney Perry Live Today at 2PM EST!
LIVE AT 2PM TODAY: RODNEY PERRY LIVE
This week Rodney Perry Live is pleased to welcome the incomparable, Amel Larrieux to the show. Rodney and Amel will discuss Amel's upcoming fourth solo album titled "Ice Cream Everyday" (Blisslife Records), which is slated for release in 2012. Tune in Monday, December 3rd at 2:00PM EST.
For more information about Amel visit: www.blisslife.com
And follow her on twitter at: www.twitter.com/amellarrieux
Rodney Perry Live is a show consisting of all arts and entertainment. Everything from comedy and politics to music and acting. Rodney covers it all with a comedic slant.
Tune in each and every Monday at 2pm EST www.blogtalkradio.com/rodneyperrylive to check out "Rodney Perry Live" on internet radio: Call in number: (718) 305-6383.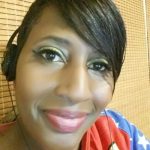 I have questions. Artists have answers.