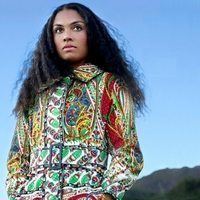 Its been 10 years since I've seen or heard of Amel Larrieux performing in Atlanta. She opened for Eric Benet at the Tabernacle. I have been a huge fan of hers since Groove Theory & Sweetback.
"You Will Rise" is my favorite song, aww man the horns at the beginning and her beautiful voice…wow!! I will definitely be at Center Stage September 25th 2010 for this rare Atlanta performance.
Tickets go on sale Friday Aug. 20th with Atlanta/Savannah's own Anthony David opening.
Also, check out DJ Rahdu's BLS Podcast: A Brief History of Amel Larrieux