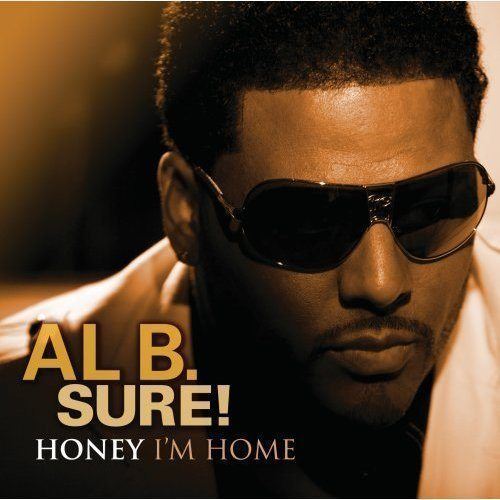 The online "word of mouth" on "Honey I'm Home" from Al B. Sure! was excellent, so good in fact that I decided to pick up my own copy to see if the murmurings were true.
They were true. The overall vibe of the album is conducive for a late afternoon or evening just kicking back with your significant other.
As I often do, I read the track listing of "Honey I'm Home" prior to listening to all of the cd's selections. I was pleasantly surprised with the track "I Love It! (Papi Aye, Aye, Aye)". The title deceptively gives the feeling of an upbeat party song, but the track is pure quiet storm. "I'm Glad" has a bouncy beat that makes you want to crank up the volume as you cruise down the highway. I'll admit, when I saw "Lady In My Life" in the track listing, I said out loud, "MJ's "Lady In My Life""? That "Lady in My Life"?! Yes, that's the one. As an MJ fan, I take any remakes of his music personally. I am proud to say that Al B. does a good job on covering the classic hit. "Dedicate My All" brings us back to Al B.'s signature sound. I could literally hear "Dedicate My All" easily included in a package with Al B.'s other hits like "Night and Day". "Never Stop Loving You" has a futuristic, sonic sound that has Al B. reminiscing about lost love.
I give Hidden Beach credit for continually focusing on quality with regards to music. I am glad that Hidden Beach recognized that Al B. Sure! still has plenty of great music to share with the world. I also give Al B. credit for not trying to "fit in" with current trends, but instead focusing on making good, solid high quality music.
Pick up "Honey I'm Home" at either Amazon or ITunes. Check out the first single, "I Love It! (Papi Aye, Aye, Aye) from Honey I'm Home: