"This One's For Me And You", featuring New Edition, is Johnny Gill's latest single from his album Game Changer. The song is doing well on the charts and it's no wonder because while we love all six members individually, there is nothing like when they perform together. Johnny Gill chatted with us about how the collaboration came to be (New Edition's first on a Johnny Gill solo project), how fun it was to be in the studio together and how the song had to be released as a single. Read below and enjoy.
GFM: Game Changer has been out for a while, and you've had a few singles, but there was no way that you could get around not releasing the song with the fellas as a single. The fans have really responded well and its doing well on the charts. Talk about "This One's For Me And You'.
JG: It's so funny, I saw a couple of tweets from Michael (Bivins) talking about how they had to push me to get them on that song, but they didn't have to push very much. It was song that was written and it was for me. I was playing them most of the album and some of the stuff that I still had to record, and when I got to that particular song everybody in the room stopped. All I recall after that song went off is it was just complete silence.
They all looked at me and was like, 'C'mon man.' I said, 'What?' They said, 'C'mon.' I said, 'What?' They said, 'You know. You know we need to be on this joint. This is a New Edition joint right here.' I was like, 'Are you guys serious?' They said, 'Yeah man, we need to be on this.' I was so elated. I was happy because I didn't expect for them to [do anything] besides just to give me an honest opinion about how far I had come with the music I had already recorded, so I was just like, 'Wow! Okaaay.' That's how it was born where everybody became a part of it and I'm truly grateful that they did. And you're absolutely right, I couldn't have gotten away with not releasing this song as single.
GFM: Did you have New Edition feature on any of your other solo projects?
JG: No. I've been on theirs, but this is the first time I've had them all on mine. This is absolutely the first, yeah.
GFM: I know you are touring this summer with New Edition at Funk Fest and some things like that. Are you going to perform the song live?
JG: Oh absolutely. The song is at the top of the charts in the country so we have no other choice [laughs]. That's what makes it so awesome. We're looking forward to it. We actually are going into rehearsals very soon to pick back up where we left off, because we've already started but there's some things Brooke [Payne], wanted to change around with the song and with the choreography, but definitely we'll have that song in the show.
GFM: Does the reaction to the single give you guys a little bit of the itch in terms of recording again?

JG: It gave us the itch when we all got in there to record because I brought everybody in when I got into New York to cut their vocals. We were all in there just talking and laughing and it was like, 'Wow.' We haven't recorded since 2004. It was just a fun, fun, fun feeling just being in there laughing and talking and laughing talking. Everybody was just kind of getting into their parts.
GFM: What is your definition of Grown Folks Music?
JG: A song and music that you immediately connect with. A song that you can understand what the performer is singing and saying [laughs]. For me, it's just classic music.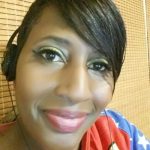 I have questions. Artists have answers.