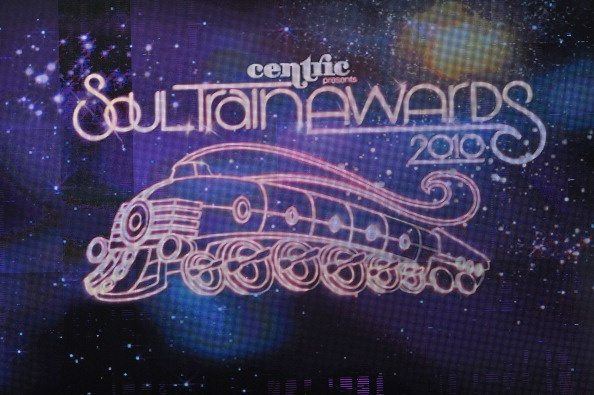 With a number of poignant moments, The 2010 Soul Train Awards began the "hippest trip in America" with a bang! With a classic style of  presence, R.B. crooner, R. Kelly set the tone with a memorable opening performance.  From his notorious intro of Bump N' Grind to the two step friendly Happy People, Kelly stirred the audience with unforgettable hits indirectly addressing the questions of his present power in the R&B game.  After his short medley, Kelly performed his current release When A Woman Loves with the delivery of a seasoned professional.  I completely enjoyed how he sustained the climatic point of the song with a blend of emotional pauses,  thunderous drum rolls  and a dramatic removal of his jacket to heighten the moment . But just when you thought it was over, Kelly comes out of left field with a Frankie Lymon inspired remix of the song along a parade of dancers flooding the stage in 50's attire. With this high energy twist, Kelly was carried off to a piano where he proceed to channel a blend of Little Richard, Jerry Lee Lewis and Ray Charles. Check out this awesome performance!!
-WestStyle Chronicles
I have a a lot things I could say about last night's 2010 Soul Train Music Awards but I actually have a few questions. If that's okay 🙂 Bcuz my mommy always said "how U gone know if you don't ask". So, GFM fam, if ya'll can help me out I'd greatly appreciate it.
This is my S.T.M.A recap version of 20 questions (don' t judge me)

1. Did we forget "Kells" would rather holla at the girls in the audience on 106 & Park? (talent don't excuse foulness)
2. Was I the only one expecting the show to be a failure?
3. I wonder did they ask Free to do the Pre-show with A.J. instead of June Ambrose (I love J.A.)
4. How much stuff was really edited out of the show? ( I heard SWV actually performed)
5. Debra Lee is _________? (finish the sentence)
6. Why was Biz Markie acting special/slow?
7. Why hasn't he shed his baby teeth yet?
8. Why hasn't BET honored Dougie E Fresh? (he's at every BET function)
9. Nobody gets Cee-Lo? (I do and I love his weird a**)
10. How come Jazze Pha won't invite his neck to the outings? (I'm asking, for real)
11. Was I the only one waiting for Rachelle Ferrell to REALLY give it to me? (goosebumps)
12. Did you really think Eminem would be there? #slap
13. I'm concerned for Freddie Jackson; aren't you?
14. Where was Young Money? (lmao)
15. Who is El Debarge's P.R. rep? (I'm sayin; he's everywhere)
16. Who knew Ronald Isley's great-great grandson was really his son?
17. Erykah Badu is NOT pregnant; is she?
18. Can we actually look forward to next year's award show?
19. Would you rather have watched something else? (LOL!)
20. Uuuuum; where was Don Cornelius?
I just wanna know (shrugs shoulders)
-Kaybee
To say that I am a fan of Anita Baker's music would probably a gross understatement, she is probably the artist that I spent the most time with in my formative musical years. So when I heard that there would be a very long overdue tribute to Ms. Anita of course I remarked "This I gotta see/hear". Now I must say this: Anita's music is that special to me that if I offer up a somewhat unflattering critique of anyone's performance it's nothing personal, it's just that Anita Baker is such a highly stylized artist that it is a difficult task for anyone to undertake to cover that material let alone live.
So now that I got all the niceness out of the way I felt like there were two tributes: One by the artists who sing in the manner of Anita all the time and those that singing in the manner of Anita is somewhat out of their element. Of course every singer is called upon to sing live, but how well you execute is often indicative of how well prepared you are (practice) as well as how well you take care of your instrument(rest). Some folks were really trying, and whereas in some instances (church)those techniques will work they don't work with Anita's music. Yes Anita comes out of the church tradition but her vocal style has more in common with Sarah Vaughn as opposed to Karen Clark(and trust and believe I love Karen Clark, but, these are just differences in vocal style that I'm pointing out, not preference) so those sensibilities of a "Sassy" are just par for the course for this type of tribute.
This I believe is why it is so important that these tributes happen so that we can be clear on the lineage, the influences and understand that what separates the good from the great is nuance. Getting to the core, to the essence of an artist like Anita Baker doesn't happen overnight. You can't turn your iPod on with Anita and say "I'm going to learn this song" you may have to carve out some time and say I've got to learn this artist then when it is time to perform the essence of the artist just flows through you. I'd like to know from you who are some of the performers you thought had the essence of Anita flowing during their performance?
Ivan Orr
P.S. Listen to the Elders…