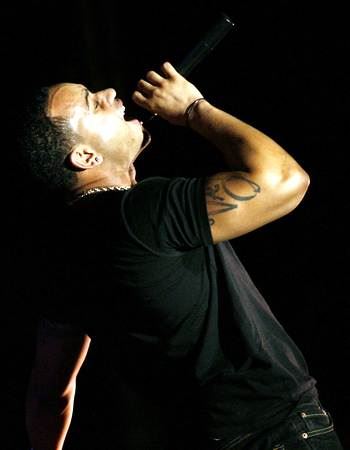 From day to day, we come across a lot of music artists.  Some of them are good and some of them are…well….let's just say we're still praying for them. However, when I got this video of HomeSchool recording artist, Vaughn Anthony in my inbox, I can honestly say it truly brighten up my day in more ways then one!  Now I have to confess, I'm posting this video super late in the game because of my insane hustle but felt the need to still speak about it because it was so compelling in a number of ways. As a person who feels deeply for real love songs, it was refreshing to hear a pure R&B love song lavished with the words you would joyfully say to the love of your life. The acoustic piano intro of "Heaven" playfully leads to Vaughn's soothing voice which carries  a rich raspy texture in certain dimensions of his vocals. While he has a certain vocal resemblance to his older brother, Grammy Award winner, John Legend, I'm really looking forward to hearing more from this artist and seeing the imprint of "his own" star.
Now with all that said, I must come out of character and have some grown lady conversations with "my girls" for a minute and talk about the obvious pink elephant in this room – this "little brotha" is extremely attractive. While I love music  it was extremely hard to watch those lips brushing slightly against the earlobes, and still concentrate. In seeing that video, Folgers wasn't my first thought of "the best part of waking up". And in a few other scenes, he really had me  nervous like a hooker at Sunday service. For my own sake, I think I'll stop while I'm ahead because I've already had a few forbidden thoughts, bitten by bottom lip a few times and tripped over a number of things in my office because of this beautiful visual display. Not to mention the confession I'll probably have to make tomorrow at church!!! 🙂



Hope is a music enthusiast and continual student of photography. Also known to rock out a quiet church or elevator with her current ringtone, Tom & Jerry's Uncle Paco, "Crambone".