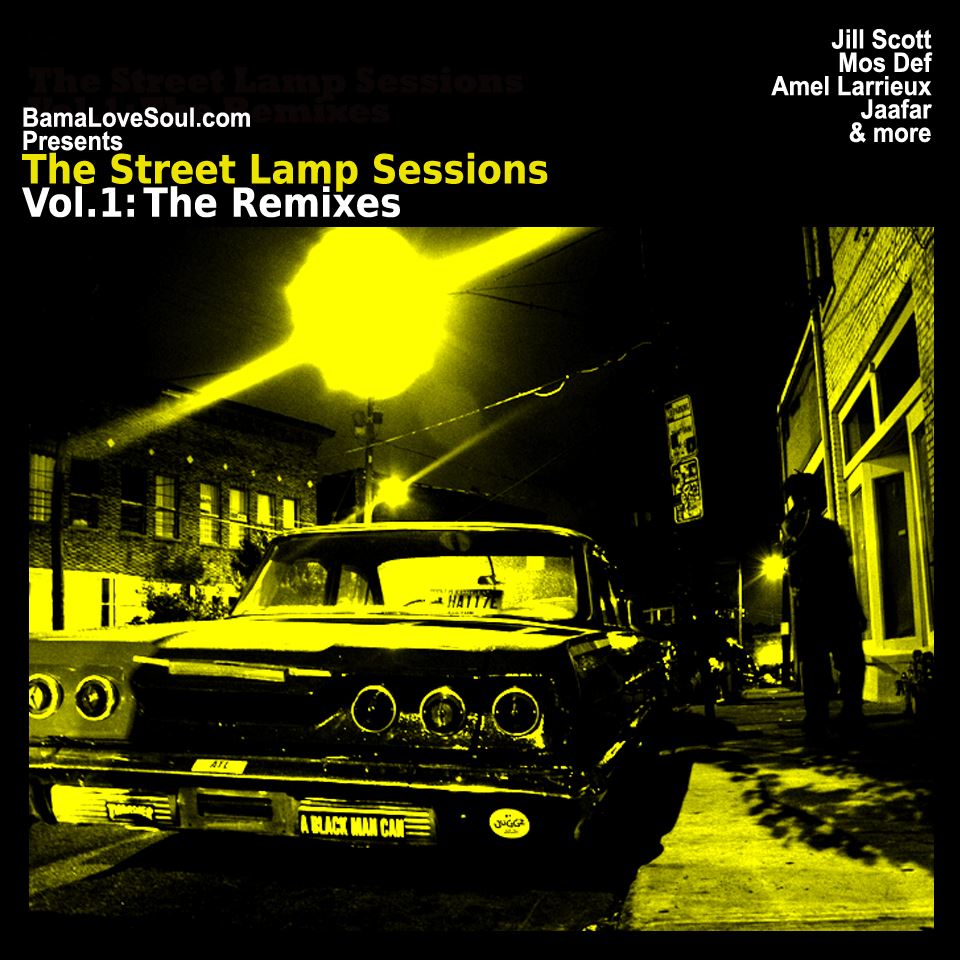 BamaLoveSoul.Com is happy to present its first remix compilation, The Street Lamp Sessions Vol.1: The Remixes! Some of your favorite tunes were remixed by carefully selected producers to give you a nocturnal emission of the sonic kind.
The producers delivered, transforming tracks by Amel Larrieux, Jill Scott, Jaafar and more into tunes that must be added to your daily playlist. Get comfortable, plug in and be transported to cosmopolitan
martini lounges, Jamaican dancehalls and everywhere in between.
The Street Lamp Sessions Vol.1: The Remixes, we're proud to say, is your introduction to some of the best producers in Alabama. While you're listening, make sure you also check out the crew's website's latest look at the newly remodeled BamaLoveSoul.Com

Ivan Orr is a multi-instrumentalist, composer, performer, and writer. A native of Charlottesville, Virginia Ivan was involved with the forming and nascent days of The Music Resource Center as its first Program Director. A graduate of Virginia Commonwealth University's Department of Music, Ivan currently resides in Richmond, VA where he maintains an active performance and production schedule while serving as the Music Editor for Grown Folks Music, a position he has held since 2010.