#SoulfulSaturday provides some "Medicine" from Bebe Winans & K.S!
We've all heard the Proverb "laughter is the best medicine", this week #SoulfulSaturday indulges in the laughter. Laughter can heal your soul just as medicine can heal your body. "Just like Pepto Biz!" BeBe sings. Thanks to gospel singer Donald Lawrence for bringing the Korean Soul to light.
BeBe teams up with an amazing talented group of young artists from Seoul, Korea, artists that are full of #Soul. The newly formed gospel group, Korean Soul, caught BeBe's attention from their posts featured on Instagram. BeBe was so blown away by their incredible and unique sound he sent them the track and signed them to a production deal. Check out the new easy-going, inspirational, "feel good" vibe from BeBe and Korean Soul.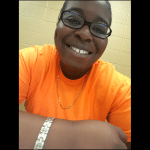 Mattie Brown is a Music Journalist, specializing in reporting and producing content for the R&B genre. Residing in Decatur, GA she obtained her A.A in Journalism from Georgia State University-Perimeter College. Mattie has always had a passion for writing, designing and editing. While pursuing her B.A at Clayton State University, her musical passion took her to new heights. "My love for R&B has kind of outweighed everything", she states. She has truly taken her craft and used it to her full advantage. Mattie joined the team of Grown Folks Music in the summer of 2017 as their Music Journalist and is continuing to pursue her education.