"My hands to touch ya, my arms to hold ya,
My legs to stand, my time to spend,
With you forever, I was made, made to love ya"
These beautiful, heartfelt lyrics from "Made To Love Ya" by Gerald Levert are not as easy to find in a love song as they once were or even at the time this song came out. Written by Eddie Berkeley and Harold Lilly; this song seems to inspire the lovers as there are many comments on the Internet about the use of it as a wedding song. "Made To Love Ya" from the 2001 album Gerald's World.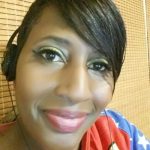 I have questions. Artists have answers.