"Don't call it a comeback… I've been here for years…"
"Mama Said Knock You Out" by L.L. Cool J is a song for the haters loud and clear. Just when there was buzz that L.L. may have lost his touch, he came hard with this one–the single and the album of the same name. When asked about the title of the song, L.L. said his grandmother told him to "knock out" his critics.  Produced by Marley Marl, "Mama Said Knock You Out" features samples from James Brown, The Chicago Gangsters, Sly & The Family Stone and from L.L. Cool J himself.  The song won a Grammy Award for Best Rap Solo Performance and is included in the Rock and Roll Hall Of Fame's 500 Songs That Shaped Rock and Roll.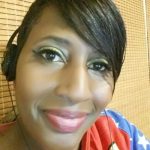 I have questions. Artists have answers.