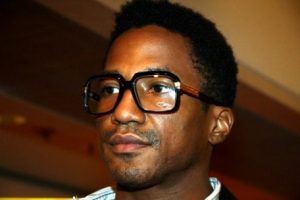 Special shout out to friend to GFM Miss Special for always keeping us in the know with great content.

Q-Tip, of the legendary group A Tribe Called Quest, called into Shade 45's "All Out Show" yesterday for their Throwback Thursday segment featuring the album "Low End Theory". Q-Tip spoke to Rude Jude and Lord Sear about his approach to the classic album including him wanting it to compete with Dr. Dre's work with NWA at the time. He also spoke about Phife being involved with the creation of the album more due to him coming to the studio more during that time. He also spoke about how that very song was produced by Pete Rock and how essentially, he wanted himself, Pete Rock, and Large Professor to collaborate under the name of 'The Beat Men" but Pete wasn't necessarily feeling it. Lastly, he also named some of his favorite tracks from the album and how he doesn't listen to his own music leisurely, and how he would sympathize with J.Dilla about wanting to critique beats after songs were complete.
[All Out Show] – Q- Tip on A Tribe Called Quests' "Low End Theory" #ThrowbackThursday by AllOutShow

Ivan Orr is a multi-instrumentalist, composer, performer, and writer. A native of Charlottesville, Virginia Ivan was involved with the forming and nascent days of The Music Resource Center as its first Program Director. A graduate of Virginia Commonwealth University's Department of Music, Ivan currently resides in Richmond, VA where he maintains an active performance and production schedule while serving as the Music Editor for Grown Folks Music, a position he has held since 2010.