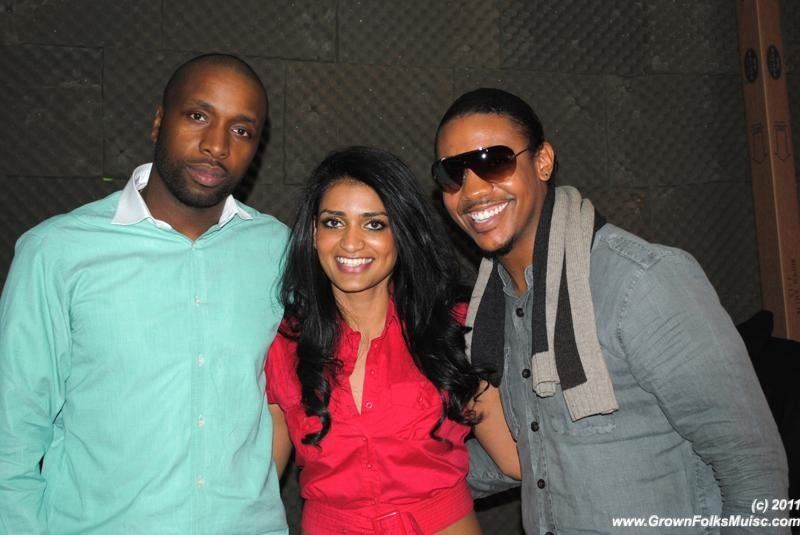 My music adventures really take me to some very interesting places! One place I'm referring to are the studios of Beehive FM with Live from Plutopia radio personalities, Taiye "Wild Afrikan" Samuel and Mable Abraham. This dynamic duo is sure to spark debate, expose you to some great music and push the envelope of what you think. If you haven't heard this "Plutopian" experience Monday -Thursday 2-6pm, you're doing your ears a great disservice! Speaking of your ears, I also got a chance to sit in on DTP recording artist, Rudy Currence for his "in studio" performance on Valentine's Day on Planet Plutopia! If you really follow me, you already know how much I truly like this artist. The best way I can describe my affinity is to say this:
Listening to Rudy is like closing your eyes and drinking the sweetest, purest waters. After your soul has been depleted from the current state of artistic dehydration, his music is delicious, refreshing, satisfying and essential to the future landscape of music.
Now with that said, let's go behind the scenes with Live from Plutopia's live radio broadcast and Rudy Currence's studio performance. Also, be sure to look out for Rudy's upcoming album, Black Keys and Blue Skies coming soon!!!
Video Order:
Behind the scenes on "Planet Plutopia" (00:00 – 2:25)
Rudy Currence sings "A Song For You" (2:25)
Rudy Currence sings to Mable Abraham "Kelly Stole My Car" (4:38)
Rudy Currence sings "Weave Ponytail" (5:53)
Rudy Currence performs with The Mad Violinist "Crazy" (6:51)
More behind the scenes clips (8:02)