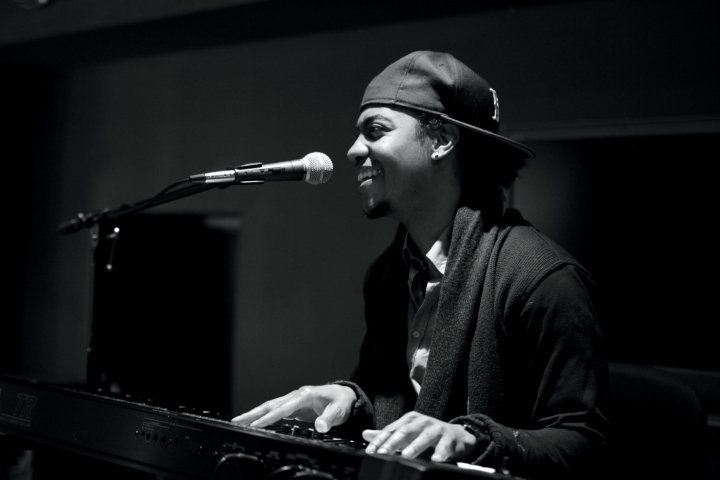 Ya'll will have to forgive me for hitting you up late with this good music. Ya'll pray for ya girl! 🙂
Anyway, from the first moment I heard this song live at ATL Live on the Park, I fell completely in love with this cut. Needless to say I was ecstatic when Rudy hit me up with this new single from his upcoming album Black Keys and Blue Skies with DTP Records.  Now let me give you two reasons I like this damn song!
1. Standout lyrical line:  "I wrote this song on my heart cause I ran out of paper". Men, anytime you mess up by forgetting your girl's birthday, being late for a dinner date or simply being foolish as hell, you need to draw a heart and write that line in it! Better yet, attach it to a heart shaped diamond!! She'll love it…I mean "you" forever! 🙂
2.  This song is so addictive to me that I  just can't help but keep it on repeat. It leads you in through the "ear candy" of Outkast' Elevators but builds beautifully through the accompanying chords introduced at the chorus and later makes that climatic chord change at the bridge.  I love songs that take me somewhere and don't leave me at the same corner on Peachtree and 5th Street!
Big shout out to Mr. B. Cox for the production!!
RUDY CURRENCE "ANYMORE" by GrownFolksMusic

Hope is a music enthusiast and continual student of photography. Also known to rock out a quiet church or elevator with her current ringtone, Tom & Jerry's Uncle Paco, "Crambone".