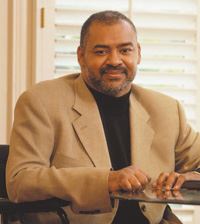 We're sad to report the passing of yet another legend. Bassist for the iconic Isley Brothers, Marvin Isley has passed away at the age of 56. Marvin joined the group in 1973 and was instrumental in driving their rock edged classic album, 3 + 3
.
In 1984, Marvin left the group to form Isley-Jasper-Isley (along with Chris and Ernie), which produced the number one single, Caravan Of Love
. He rejoined the group in 1991 and performed with them until 1996 until complications from diabetes forced him to undergo a double leg amputation.
In 1992, along with his brothers, he was inducted into the Rock and Roll Hall fame. Condolences from the GFM family to the Isley family and music community. The tributes are beginning to roll in and we'd love to hear your thoughts on his passing. This is a great loss and he will be missed.