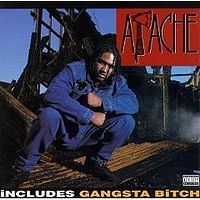 R.I.P. Apache from the GFM family.
From MTV:
Rapper Apache (real name Anthony Peaks), a staple of Queen Latifah's Flavor Unit crew and best known for one of the most controversial hip-hop records of the 1990s, "Gangsta Bitch," died Friday (January 22). At press time, the cause of the New Jersey MC's death was unknown.
"I got a call from Shakim [Compere] this morning, Queen Latifah's manager," Vin from Naughty by Nature said. "He was really feeling it. He told me, and I spread the word to Kay and Treach and the rest of our camp."
"I'm at a loss for words," Apache's best friend, Trick, said. "I still don't believe it. I'm numb."
Trick says Apache was found Friday in his home by his brother. Those close to him said he'd shown no signs of illness.
Read the entire article here.