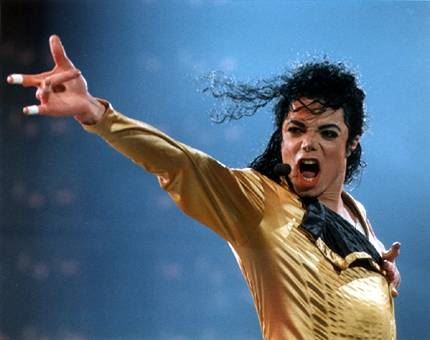 Wow. Like the rest of the world, I'm still in shock. This has been a tough week; Iran, North Korea, the economy, the DC Metro tragedy, Ed McMahon, Farrah Fawcett and now Michael Jackson. For those of us who grew up in the 70's or 80's, it's hard to explain to others just how BIG Mike was!! Larger than life and the ultimate entertainer.
Little boys wanted to be him, young girls just knew they'd marry him and he was adored on every continent in the world. There will never be another like him. Luckily, we have his music to carry us through.
It is imperative that we share, teach and expose our children to the greatness that is Michael and all of the other great artists that are leaving us far too soon. He was a special, special cat. Pure musical genius. Thank you Michael for sharing your gifts with us.
Earliest MJ memory: Being a young kid, about 5 or 6 years old — Hearing the Jackson 5 come on the radio (Santa Claus is coming to town!) and begging my older brother to take me to the station to meet Michael.

Then, throwing the tantrum of all tantrums when he tried to tell me "they ain't there"! Also, trying to figure out how they fit the group between those little grooves in the record…….

Ok, so maybe I wasn't the brightest kid….. what's your favorite MJ memory?
Our thoughts and prayers go out to the entire Jackson family, as well as his many fans worldwide. Parents should never have to bury their children. Rest in Peace to my brother as well as Michael Jackson.
Enjoy this incredible tribute mix put together by DJ Jaycee – download.
More Michael after the jump.