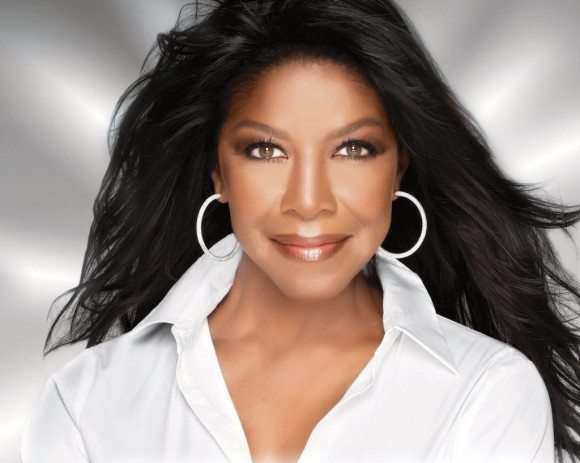 Natalie Cole: February 6, 1950 – December 31, 2015
I had planned to write this memorial and post it yesterday. Planned. What I ended up doing was taking some time to celebrate, remember and begin the process of putting into perspective the loss of Natalie Cole.
I never had the pleasure of meeting Ms. Cole in person, but that never stopped me from feeling a special connection to her and her music. Natalie Cole's ascendancy in music mirrored my own formative beginnings with my lifelong love of music like many other children of the 1970's. To a shy five year old she was the epitome of style, grace and musicianship. I had no idea how spoiled I was to have her as one of the first artists that I could connect with and really have the musical influence last.
When I was first introduced to Natalie's music I had no idea she was descended from music royalty. Who was this Nat "King" Cole that my mother, grandmother and aunts spoke of with such pride when they identified Natalie as his daughter? Oh the guy on the Christmas Album that you all play every year? Of course in later years I would come to know Nat's work as intimately as I did Natalie's and then I was able to contextualize what a musical princess Natalie Cole is in the kingdom of music.
Certainly, I could make this tribute an academic rendering of all Natalie's accomplishments(which are a vast and well-deserving) but this is personal. Personal for that little boy, then teenager and man who would put those records on that tiny stereo, the cassette in the Walkman, cd in the car and marvel at the sound that hit my ears. Yes there was never any mistaking that Natalie was the daughter of greatness but she paved her own way, forged her own sound but ultimately came home to introduce a new generation to the root of her greatness.
I always counted it a special coincidence that Natalie Cole and I share the same birthday. Natalie always represented for me that beautiful older sibling or cousin that was so talented and graceful and no matter what challenge they faced you always found yourself pulling for them to come out on the other side victorious. Always. Natalie Cole I will miss your physical presence, but will cling to all that your spirit continues to bring. Rest well.
I wanted to place a few elements on this post to celebrate the life of Natalie Cole.
First, Natalie's 2000 made for TV movie Livin' For Love based on her autobiography.
Secondly, my all time favorite Natalie Cole song "Peaceful Living"… there's a line in the song that states "And here we are in Utopia where the sun never seems to go away and the moon is our friend…" I hope you that you are resting in that Utopia now Natalie.
Finally, I happened to just be sitting down for my morning writing session when I heard the news of Natalie's passing. An idea was coming to me and after processing the news the rest of the music somehow just came together. I had initially thought of penning some words but the quietude of what I was able to channel feels like a fitting tribute because there would be no way to match that incomparable voice.
Ivan Orr is a multi-instrumentalist, composer, performer, and writer. A native of Charlottesville, Virginia Ivan was involved with the forming and nascent days of The Music Resource Center as its first Program Director. A graduate of Virginia Commonwealth University's Department of Music, Ivan currently resides in Richmond, VA where he maintains an active performance and production schedule while serving as the Music Editor for Grown Folks Music, a position he has held since 2010.