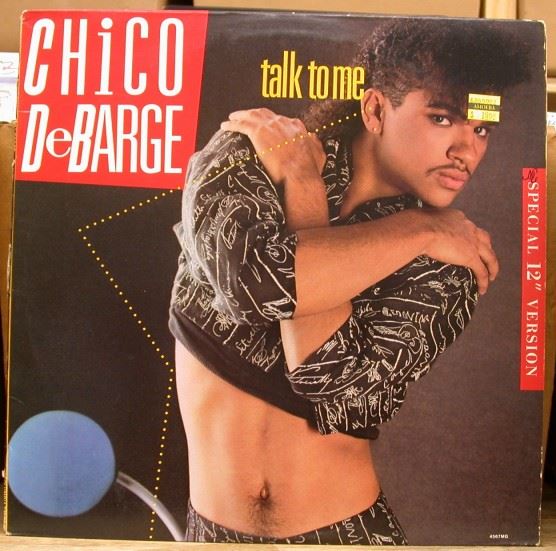 So, I'm hanging with my GFM crew and the Music Addikts at our 1st Hit Listening Lounge for Sade. If you didn't make it, you missed a treat. Hell, we did a giveaway for good stuff "I" wanted.
Anyway, while we're setting up and making finishing touches, low and behold I see the video for Chico Debarge's "Talk to Me". I tried to find that video on Youtube but Chico must be trying to shut that "mo fo" down.
Dude, when I saw that hair and what the hell he had on I was like:
I have to admit I knew nothing about this album. I was so used to seeing him as the "Mr. Iggin' Me" sex symbol that it threw me the hell off – I'm sorry. But we all got some Jeri curl mugshots we'd rather hide in the closet. Hell, I got a few myself.
However, in the spirit of this post I got the "Solid Gold" performance of the single. Ya'll better check it out before he shut this "mo fo" down too. In the profound prelude of the song "I Call Your Name": " You a grown man, Chico…..a grown man…….and you've come a loooooooooonnnngggg way!!!"

Hope is a music enthusiast and continual student of photography. Also known to rock out a quiet church or elevator with her current ringtone, Tom & Jerry's Uncle Paco, "Crambone".