El DeBarge is nominated this year for Best R&B Album for Second Chance. El DeBarge came onto the scene with his siblings as the group DeBarge. DeBarge put out memorable hits in the '80s such as "Time Will Reveal", "I Like It", "Rhythm Of The Night"–which is one of the first hit songs for songwriter Diane Warren, and the heavily sampled, "Stay With Me".  In 1986 El DeBarge put out his debut solo album which featured the successful single "Who's Johnny".  In 1990 El DeBarge sang on the instant classic– "Secret Garden" by Quincy Jones.
El DeBarge released three more solo albums and after a long hiatus released his fifth solo album, Second Chance, which received two 2010 Grammy nominations in the categories of Best Male R&B Vocal Performance and Best R&B Song for the single "Second Chance". Combined with this year's nod, the album Second Chance has received a total of three Grammy nominations. To find out if El DeBarge will win, tune in to the Grammy Awards, February 12, 8/7c on CBS.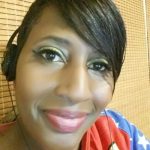 I have questions. Artists have answers.