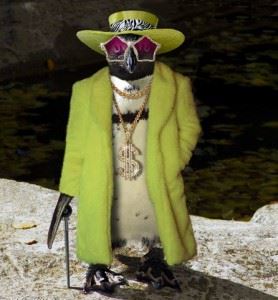 Pimpin' Ain't Easy!!!
A lot of times we can catch artists on some pretty bad days. From time to time we may ask, "why the hell is he wearing that?!?" or "what is that on her damn head?!?" Sometimes all we have to do is look in the backyard of our past to see some scary similarities. For instance, let's look at this comical example with Al Green. When I came across this video, I was like" is that a furred out pimp hat and a thick gold chain on his neck?!?!" Then when the camera zoomed out for a full body shot I said to myself, "WTF is Al Green wearing?!? No the hell he ain't pimpin' some hot pants!?!?" Then on top of that, he got on some boots!!!! Could somebody tell me how you pull off looking like a pimp from the waist up but shakin' Daisy Dukes from the waist down!!!! Now by a raise of hands, how many men pulled this off back in the day?! Come on…… raise ya hands…..I won't tell!!! Now, if you're sportin' these "mo-foes" today, you may not want to tell anybody or at least, as I've advised Lil Wayne in his jail stay, don't pick up the soap. In this case I love me some Al Green but thank God for hot grits and Jesus because this was a hot mess. LOL!!! Please don't let this trend ever…..ever, ever come back in style, you hear me?!?! Pimpin' ain't easy but Al sure as hell made it look that way.

Hope is a music enthusiast and continual student of photography. Also known to rock out a quiet church or elevator with her current ringtone, Tom & Jerry's Uncle Paco, "Crambone".