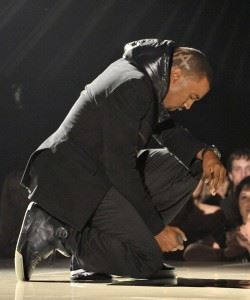 While Kanye can be a gossip column's wet dream and a music publicist's nightmare, this video reminds me why I love his artistry. Though Kanye has been known to play with a minimalist style to a few of his videos through the help of director, Nabil Elderkin, this visual presentation says so much with so little about a dark period in his life. No matter how you interpret this video,  Kanye's absence plays as a blindfold which heightens the visual and emotional senses of the production. Having the elements of a psychological drama, the video is beautiful, haunting and definitely a signature of Kanye.
Tell us what you think!!!
KANYE WEST "Coldest Winter" Directed by: NABIL "ITUNES link below" from nabil elderkin on Vimeo.

Hope is a music enthusiast and continual student of photography. Also known to rock out a quiet church or elevator with her current ringtone, Tom & Jerry's Uncle Paco, "Crambone".