GFM's close and active partnership with the hit making song writer, music producer and discoverer of amazing talent Kashif Saleem has afforded me the opportunity to express my gratitude through blogging about my personal experience in rediscovering one of my first favorite Jazz artists: Kenny G. This month GFM has been on a roll promoting yet another Kashif labor of love entitled , "The History Of R&B."
The in-depth ten part documentary series, "The History Of R&B" is currently being filmed while allowing us here at GFM HQ both the daunting and equally thrilling opportunity to actively be apart of such an amazing project. Now with all that being said fellow music lovers, I have to level with you here. I am a bona fide "Gen X'er" albeit on the later end of the spectrum. So what does this mean? Well…I'm no spring chicken but I've yet to reach the grown and sexy other side of forty and as a result of this fact I tend to approach music from a different perspective. My first memorable musical experiences are that of a child growing up in the soundscapes of both the 1980's and 1990's. Fortunately, these decades offered an even deeper progression into genre crossing and risk taking for many popular R&B artists. I was also happy to have a mother with an insatiable appetite for music; in fact she still does to this day. I can remember sneaking into my mother's vinyl and playing as much of her music that time would allow while she was busy with work and such. On the weekends we danced and sang out hearts to her massive record collection – a few hits were the direct bi-products of the artistic powerhouse Kashif.
So while prepping for my small part in this tremendous project, I rediscovered an old favorite Kenny G album: G-Force. Kenny G is one of those artists who really turned me onto offerings of Jazz, Funk, and Electro music. Kashif was the executive producer of Kenny G's second album G-Force which consequently went platinum. I was in Kindergarten when the G-Force album was initially released in 1983 so this time around, while having more than a few unsupervised re-listening sessions, these gems struck me once again…. Have a fun listen with me down memory lane.
Here's Kenny G's album titled track G-Force with a funky intro that leads to the real swagger of early 1980's Electro Jazz and Funk music.
Tribeca serves up classic vibes and smooth grooves complimented with a slick chorus. Meanwhile, Kenny G gives us enough instrumental freedom to allow us a solid listen while leading us to take a mental hiatus where-ever we'd like!
http://youtu.be/2jpXACynycw
You can see current projects and touring information for Kenny G at his official webpage. Kennyg.com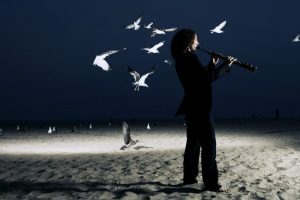 Be sure to drop by Kashif's "The History of R&B" Facebook Page for the latest and greatest happenings on the project.