When it comes to the music we feature on this website and on our Facebook page we try to adhere to a simple standard: that it's pleasing to the ear. We are probably most identified with R&B, but we have taken pride in posting music irrespective of its genre and the age or ethnicity of the artist. Simply put, we just like music that sounds good.
But admittedly there are some tunes/artists that this writer automatically passes over on YouTube, because I have already made a judgment about what might be unleashed on me if I press play. For some reason I felt compelled to listen to this track by Ariana Grande and Nathan Sykes despite the fact that I know her from her shows on Nickelodeon (I have kids). To give even further disclosure, I'll admit that I had to "Google" Mr. Sykes. But, I knew Ariana could sing so I gave this song a listen and I'll be doggone if it didn't please these ears.
I was pleased– but not because of a catchy hook or a hot beat– as you might expect from a song from a young pop artist, but because these young people just stepped up to the mic and sang the song with some beautiful background vocal arrangement thrown in for good measure. This song is reminiscent of the ballads Mariah Carey did in the 90s, and without knowing for sure it seems she had a big influence on the 20-year-old Ms. Grande. It also might not be a stretch to say that Mr. Sykes has listened to a few Boyz II Men or Brian McKnight records.
I'm really glad I didn't judge this gift by its wrapping paper. Whether we are pleased with the presentation or not, we can't assess or admire (or not) the gift until we open the box and see what's inside.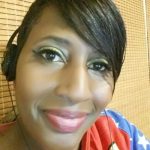 I have questions. Artists have answers.