Growns, we took notice of young Mr. Nathan Sykes back in late 2013 when we expressed our surprise and pleasure with a duet he did with Ariana Grande for the Mortal Instruments: City Of Bones movie. See that post here.
Sykes has since gone solo from the band The Wanted. "Kiss Me Quick" is his first single and it's a good one. "Kiss Me Quick" is soulful, catchy and has a feel-good swing for Summer 2015. Also, we've included a video of an acoustic rendition of the song below, because it is our opinion that going "unplugged" is where the rubber meets the road. You have to show whatcha got. We think Sykes has got vocal talent that with maturity and a little more development will take him quite far. He's one to watch. Check it out.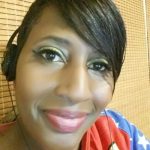 I have questions. Artists have answers.