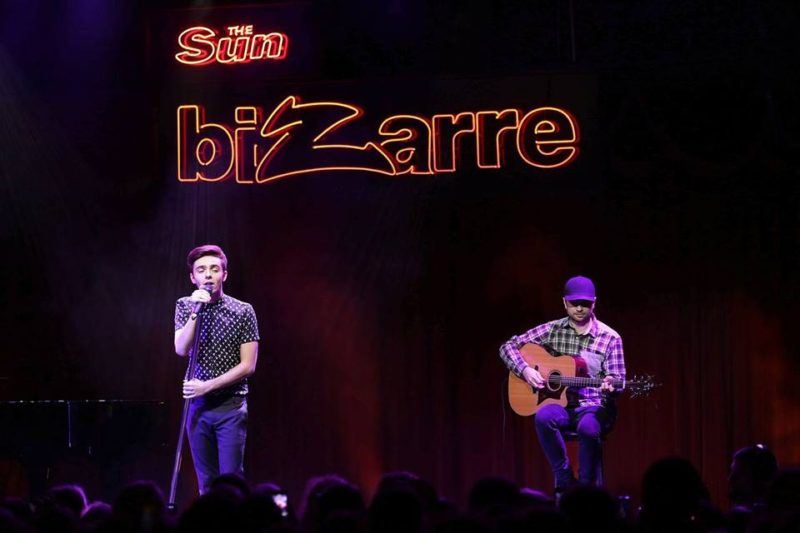 Photo Credit: Daniel Jones
While the web allows Grown Folks Music to be anywhere and everywhere, it's always amazing when we actually have "boots on the ground" in different cities at the same time. This time, we not only had eyes and ears in a different city, but in a different country. Friend to GFM and guest writer, Victoria Clarke, was in the house at the Brooklyn Bowl at the O2 in London for Nathan Sykes' Sun Bizarre Gig charity performance for PACT (The Parents Association of Children with Tumours and Leukaemia) on Sunday, May 15, 2016. She graciously wrote this review for us to share with you Growns– because we feel Mr. Sykes is a young vocalist you should know. Read below and enjoy.
The path from boy band member to solo music artist is a notoriously tricky one and is always best approached with caution. How do you set yourself up as an individual artist? How do you win over new fans and ensure you keep your existing ones? And finally, how do you prove all the doubters wrong?
Well, if you're Nathan Sykes you play an intimate gig in aid of charity at London's 02 Arena and blow the audience away with your soulful vocals. Any artist will testify that acoustic sets are tough– there is nowhere to hide! However, Sykes took to the stage and performed a 60-minute acoustic set featuring singles from his upcoming debut solo album including "Kiss Me Quick", "Over and Over Again" and the new release "Give It Up". In addition, he performed covers of "Stitches" and "Thinking out Loud".
What made his set unique was each song seem to cover a different musical genre and/or era. From the upbeat and big- band inspired "Kiss Me Quick", to the '60s sound of "More Than You'll Ever Know" and "Famous", to the early '90s R&B sound of "Give it Up" (which contains an interpolation Blackstreet's "Don't Leave Me").
A confident and engaging performer, it was clear he had the crowd (myself included) in the palm of his hand. He was clearly humbled by the reaction and had a witty dialogue with the crowd. In a Q & A session following the performance, the singer revealed that his solo album which is due for release later this year, is based on 2 or 3 life experiences and that he worked with producers such as Babyface and Diane Warren.
I am sure Sunday's gig was only a snapshot into Nathan's musical ability– he hinted that he would be back on the road with his eight-piece band this year.
If you do get the chance to see this singer, then I advise you to take it! If this man's voice can make the hairs on the back of your neck stand up in a small venue imagine what he can do in an arena setting.
To find out more about PACT and how you can help click here.
Follow Nathan Sykes:
On Twitter
On Instagram
On Facebook
Listen to "Give It Up" by Nathan Sykes