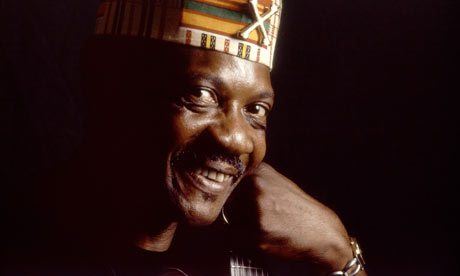 Our thoughts and prayers go out to the Ward family.
From Billboard:
Robert Ward, a Georgia blues musician who played with some of Motown's biggest artists, died Dec. 25. He was 70.
His wife, Roberta, told the Telegraph of Macon that her husband died at his home in Dry Branch in central Georgia. She said her husband had suffered a stroke in 2001 and never fully recovered.
Ward, a Georgia native, moved to Ohio and founded the Ohio Untouchables, which later became the Ohio Players. However, Ward left the group well before its biggest successes in the mid-1970s, when it scored No. 1 hits with "Fire" and "Love Rollercoaster."
In the 1970s, he moved to Detroit where he performed with the Temptations, Wilson Pickett and other Motown artists.
The vocalist and guitarist recorded multiple albums over his career, starting in 1991 with "Fear No Evil." His last album, "New Role Soul," was released in 2000.