I get where Toni Braxton was trying to go with this tune. It's a melodic, love song that kicks into overdrive and becomes a dance jam, but perhaps this version would have been better as the remix, because that's what it sounds like to me. Maybe it's because Toni is known as a songstress and we love her for her ballads–that I wanted to hear the ballad first and then the dance remix. And maybe that's why she went in this direction instead… I expected a ballad and she wanted to do the unexpected.
As for the video; Billie Woodruff has produced several videos for Toni Braxton in the past like "Un-Break My Heart" and "You're Makin' Me High", but this video doesn't seem to look as good or as cohesive as others they've done together. But, Toni is as gorgeous as ever and the fact that she took this independent step with her music instead of waiting for some dude in a suit to approve of her creative vision is admirable and grown.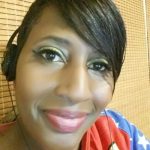 I have questions. Artists have answers.