#Growns it's Saturday and it's trying to act like Spring over here on the East Coast. You know the whole rain, rain, rain thing coupled with a touch of warmth. That's why even with all this rain and intermittent peaks of sun I know it's great music that will get you through.
The latest from friend to GFM Sydney Ranee' "LA Boys" is definitely helping this VA Man with a great start to the day. You see I have this thing (as I'm sure some of you reading do too)about my R&B, like some of the adult beverages I partake of from time to time, I like it straight up. "LA Boys" is definitely, unmistakably in the R&B and Soul fold and that's a welcome sound for these ears on this day. Also, don't let the title fool you, the song may have "boys" in the title but what Sydney is discussing here is good and grown.
Sydney Ranee' is the type of artist that we just love and cheer for here at GFM. Talented, hardworking, independent, focused and creative. Now as we often say within these posts, your job is now to tell your closest two or three thousand friends about the latest from Sydney Ranee' – "LA Boys"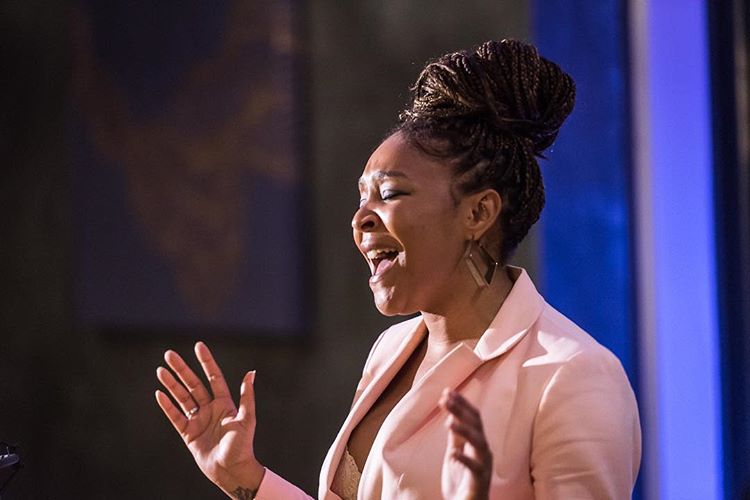 Sydney Ranee's Bio
Los Angeles native, Sydney Ranee' is more than just a voice. The singer,songwriter and producer was born with a passion for music and desire to entertain. Heavily influenced by artists such as Prince,Sting, Stevie Wonder and Jill Scott; Sydney has been praised for her classic sound and her dynamic stage presence. Sydney Ranee's sound is a unique blend of Soul, R&B and Funk music. Her voice and it's originality has earned her the name "The Sultry Songstress". Sydney's songwriting has been featured in various music blogs such as Impose Magazine, The Singer's Room and AXS.   She is an international act having rocked stages throughout the U.S., Singapore and Italy and has also proven herself to be a key player in the LA music scene. In 2015 she debuted her first EP titled "Born To Run". A year later she returned with her second EP titled "You Could". Sydney wrote and produced the three songs for the EP and it received radio airplay in the U.K. and the U.S. Sydney Ranee' is currently wrapping up her third EP, with it's first single titled "LA Boys" dropping on March 29,2019.

Ivan Orr is a multi-instrumentalist, composer, performer, and writer. A native of Charlottesville, Virginia Ivan was involved with the forming and nascent days of The Music Resource Center as its first Program Director. A graduate of Virginia Commonwealth University's Department of Music, Ivan currently resides in Richmond, VA where he maintains an active performance and production schedule while serving as the Music Editor for Grown Folks Music, a position he has held since 2010.