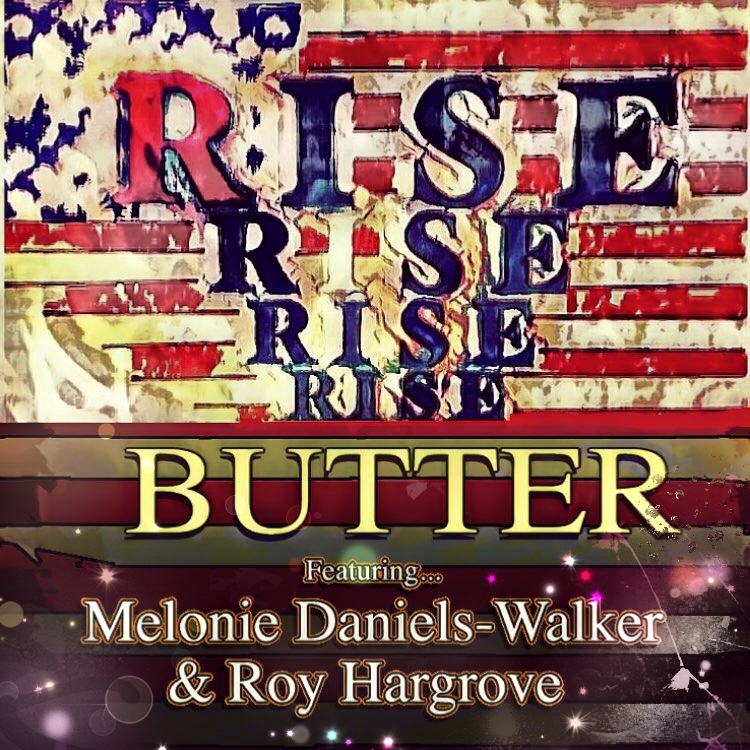 #Growns we're spinning right into the weekend this Friday with the sounds of BUTTER. BUTTER is a producer/songwriter/drummer/actor/ film and video director and new media consultant. BUTTER's extensive client lists has included Grammy winning artists like TAKE 6, Lalah Hathaway and Roy Hargrove. He has worked with critically acclaimed artists like Robert Randolph, Lionel Hampton( as a teen), and Wesley Snipes(scored "Wesley Snipes Presents the Masters of the Martial Arts").
Rise
My heavy going out to dance party years were the late 80's into the early 90's. I don't know how it works now, but back then it seemed like the DJ would give you a good hour of a couple of different genres of music and when it got close to 12:30pm it was four on the floor, handclaps in the air House/Club music time. "Rise" is giving me that great feeling of positivity and freedom that I felt many nights as the bass hit and engaging melodies wafted through the air. For this great track, Butter has enlisted the assistance of:
Melonie Daniels-Walker – vocals
Roy Hargrove- trumpet
Monet -flute
Mark Bowers-guitar
While Butter is holding down the keys and all programming duties. This ensemble is quite simply bringing the heat that is transforming this first day of Fall into a hot July night. There is but one recommendation here and that is to press play and allow the sound to transport you to the realm of alacrity.
"Rise" from Butter ft. Melonie Daniels-Walker & Roy Hargrove out now!

Ivan Orr is a multi-instrumentalist, composer, performer, and writer. A native of Charlottesville, Virginia Ivan was involved with the forming and nascent days of The Music Resource Center as its first Program Director. A graduate of Virginia Commonwealth University's Department of Music, Ivan currently resides in Richmond, VA where he maintains an active performance and production schedule while serving as the Music Editor for Grown Folks Music, a position he has held since 2010.