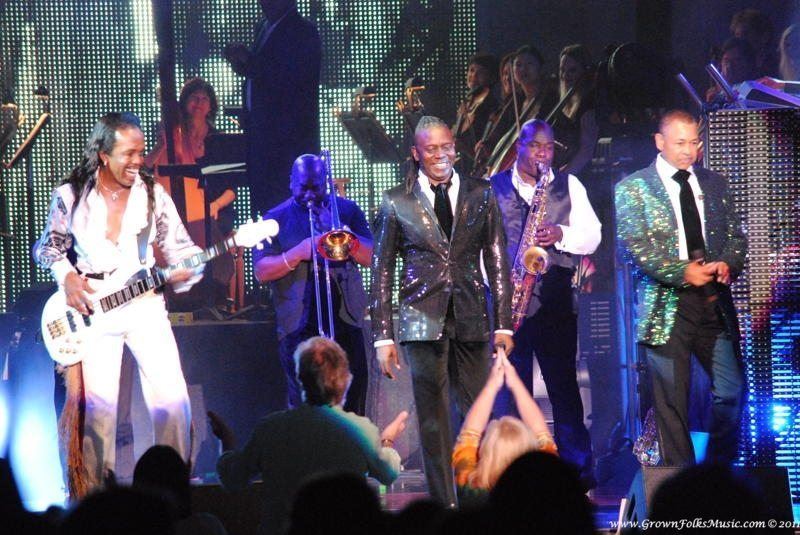 It's 6:37pm and the line is already wrapped around Chastain Park Amphitheater. Parking lots are quickly filling up with excited fans and bona fide tailgaters ready to toast the night fantastic. On my way to the gate entry, I meet a gentleman by the name of Mr. Humphrey along with his wife who've been long time fans and returning concertgoers of the headlining group. Later, I bumped into seven college friends reuniting for their yearly get together and another couple  celebrating  16 years of wedded bliss. With the air filled with a spirit of celebration and reunion, what other group could inspire this type of anticipation by simply "singing a song"? None other than the six time Grammy Award winning band, Earth, Wind & Fire.
While EWF played a number of  hits, they equally had a number of highlighting moments throughout their show. Teasing the audience with the dramatic yet Elizabethan intro of "Fantasy", the energy was highly electric and visually stimulating  with three stunning LED screens and an elaborate lighting design all fused with the musical power of Philip Bailey, Verdine White and Ralph Johnson, the original members of Earth, Wind & Fire. Stunning in feel and passion, I'll Write a Song For You was masterfully sung by Philip Bailey's exquisite falsetto. Every note given was impeccable and left me completely awe struck by the range and texture of his vocal instrument. As the stage turned to shades of blue and the lights were dimly lit, you could feel a beautiful anguish in the moving bows and violins of special guest, the Atlanta Philharmonic Orchestra as they played the intro of After the Love is Gone to  the crowd's excitement. When joined by the intensity of EWF's climatic horns and vocals, my soul was lifted to great heights in this melodic out of body experience.  However, just when I thought I wouldn't hear a dearly cherished EWF song as the show came to a close, my head was delightfully lifted to the familiar horn intro of "In The Stone" as their encore performance.   As a youngster digging in the EWF albums of my mother, later understanding their musical intricacies as a high school band geek and now simply being a music blogger, I felt like I should have knelt down to kiss the pinky ring of  my "musical godfathers"  as they rocked out to a sold out show.
Without question, the musical expression of their show had me to the point of holding back tears in certain moments because, excuse my expression, the entire show was a musically orgasmic experience touching the most delicate fibers of the soul.  For 40 years, The Elements have changed the face of music with their eclectic sound of funk, African, soul, Latin American, jazz, & R&B .  From the Hollywood Walk of Fame, the steps of the White House to the prestigious Rock & Roll  Hall of Fame, EWF is the definition of iconic greatness. If you're a lover of "real" music and you've never seen a EWF concert, it is an experience you "must" have before you die. Being the "elements of the universe", they are very well a  prelude to the most divine sounds of the heavens.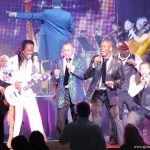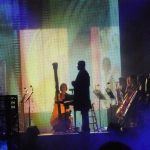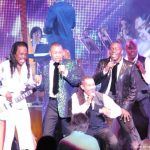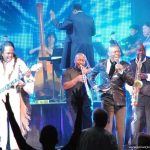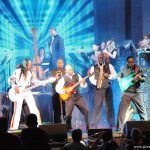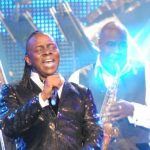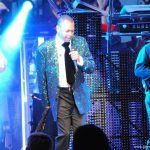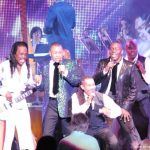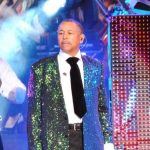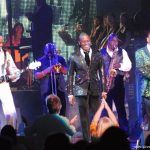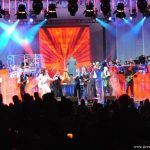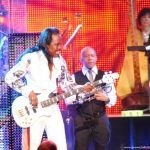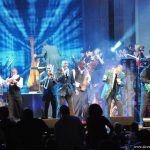 Hope West is a music enthusiast and music photographer who has captured artists like B.B. King, Janet Jackson, Teddy Riley and many others.  A life long lover of music, Hope is a graduate of Full Sail University where she studied music engineering. She's also a proud "Florida Girl" born and raised in Ft. Lauderdale, Fl. and currently resides in Atlanta, GA as a "Georgia Peach". Hope is known for her creativity, sense of humor and quirky perfectionism. Artist(s) that make her freak out as a music fan: Sheila E., Jimmy Jam & Terry Lewis, Quincy Jones.