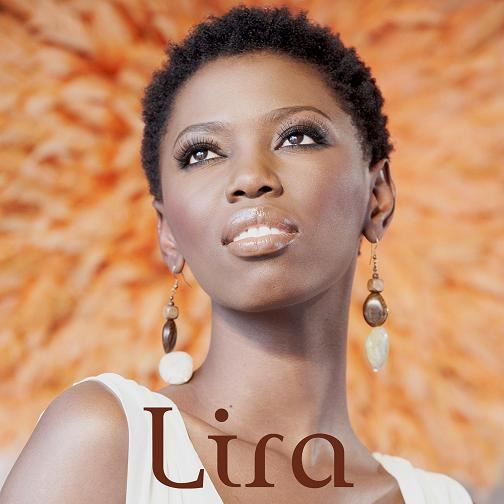 We wanted to take some time out today to get you familiar with and in the know about the sound of multi-platinum South African singing sensation LIRA. LIRA is currently preparing for her firs full length US debut Feel Good which is slated to be released in January 2012. Earlier this month saw the release of The LIRA EP which contains material from Lira's vast catalog and many place the sound found in this collection comparable to artists like Lizz Wright, Sade, and Maxwell. To purchase the LIRA EP go here.
Today we have a live clip of "Rise Again" the contains the Afro-Soul sound that has propelled LIRA to be the recipient of South African Music Awards (SAMAs), MTV African Awards, MOJO Awards, Glamour Magazine's Woman of the Year, and garnered fashion and lifestyle magazine covers, platinum albums… all leaving an indelible impression on Africa-at-large.
The sound on this track is a great mix of Pop, Soul, and rhythms that are not only closely identified with Africa but the entire African Diaspora. The prominence of the guitar in the arrangement instantly brings to mind the another great South African artist Jonathan Butler. Over the coming weeks and months I'm hoping that a nice groundswell can be built for LIRA so that she can receive that support for her debut that is primed to deliver a sound that is needed sorely needed in the marketplace.
From the press release
(Los Angeles, CA – August 9, 2011) Elegant. Soulful. Radiant. Few words come close to describing the rich, silky sound of South Africa's preeminent female vocalist of the 21st century, LIRA. Since embarking on her incomparable career nearly a decade ago, LIRA has blazed an astonishing trail of accomplishments that few artists in the history of the entire continent can lay claim to. The Sony Music recording star has brazenly carved her own musical niche – a musical mélange as refreshing as a summer breeze. Her flawless dossier boasts a multitude of South African Music Awards, MTV Africa Awards and MOBO Awards as well as Glamour Magazine South Africa's Woman of the Year, fashion and lifestyle magazine covers, and platinum albums, all of which have left an indelible impression on Africa-at-large.
Today LIRA releases her 5-track EP, which will serve as her introduction to American audiences. The LIRA EP, a breathtaking collection of tunes culled from her amazing catalog, sits comfortably in the company of grooves by the likes of Lizz Wright, Sade, and Maxwell. The EP serves as a delectable audio appetizer for LIRA's full-length 14-track American LP Feel Good in January 2012. The EP features stunning live versions of "Feel Good" and "Rise Again," as well as three exclusive tracks not contained on upcoming LP "Dance Of Life," "Crush," and "Ngiyabonga." The single "Feel Good" saunters with a silky confidence that opens into a vamp brighter than the morning sun. A polyglot with five languages under her belt, LIRA gives thanks and praise on the gratitude-filled "Ngiyabonga" (which means "thank you" in Zulu) sung completely in one of her many native tongues. The Spanish guitar driven "Rise Again" is an ardent lyrical testament to the triumphs of the remarkably resilient human spirit in the face of obstacles and seemingly insurmountable odds.
As part of a new cadre of African artists making waves stateside such as K'Naan, Nneka, and Blitz The Ambassador, LIRA sees herself as an ambassador of the new Africa: a land where, despite a recent history filled with obstacles, a future brimming with infinite possibilities lies. Just as certain as the mother of invention is necessity, LIRA feels that this pressure to thrive outside of convention has bred a unique brand of ingenuity that will propel her and her fellow artists to the world stage.
"We're proud of being African, but there's also a desire to be a part of the world. Part of the way we can raise the consciousness back home is when people see us rise on the world stage. We don't do it for the individual, we do it for the entire group."
In 2003 LIRA's debut album All My Love earned the grand distinction of dethroning an international superstar from the top spot, the title track knocked Beyonce's "Dangerously in Love" off the #1 position on South African charts, marking the first time in history a local song had been played as frequently. In 2009, nine million South Africans tuned into LIRA's telecast LIRA Live in Concert: A Celebration, subsequently the DVD went on to secure triple platinum certification becoming the country's fastest and highest selling music videodisc, supplanting yet another international diva's reign at the top: Celine Dion's Live in Las Vegas; A New Day.
LIRA has released four platinum selling albums including Feel Good (2006), Soul in Mind (2008) Return to Love (2010) and the soundtrack to Lira Live in Concert; A Celebration (2009) while the title track to her debut album "Feel Good" officially became the first music video from a South African artist featured on VH-1. In the summer of 2010, LIRA joined a line up of stellar artists FIFA World Cup Kick-Off Concert including Alicia Keys, Shakira, Black Eyed Peas and John Legend, performing a rousing rendition of "Pata Pata," a hit song originally recorded by the late Miriam Makeba. Later that summer, LIRA was also selected to take part in the 92nd birthday celebration of former South African president Nelson Mandela. Telecast live in 3D, her performance of the popular Labi Siffre anti-apartheid tune and Mandela favorite "(Something Inside) So Strong" with the Soweto Spiritual Singers proved to be one of the most stunning live vocal performances in her career to date.
Now, after eight years of triumphant transcendence, prestigious accolades, and record-breaking milestones in her homeland, LIRA is poised to take America by storm.
Ivan Orr is a multi-instrumentalist, composer, performer, and writer. A native of Charlottesville, Virginia Ivan was involved with the forming and nascent days of The Music Resource Center as its first Program Director. A graduate of Virginia Commonwealth University's Department of Music, Ivan currently resides in Richmond, VA where he maintains an active performance and production schedule while serving as the Music Editor for Grown Folks Music, a position he has held since 2010.