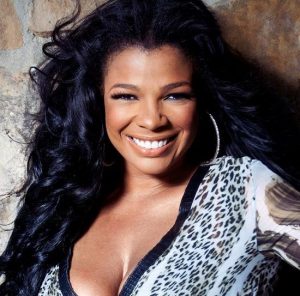 The R&B Diva Syleena Johnson has united with father and legendary soul/blues singer Syl Johnson for their first recording together in over two decades on a remake of the original Syl Johnson song, "We Did It". The song is from the project Rebirth Of Soul— due for release November 10, 2017 on Shanachie Entertainment.
Rebirth Of Soul, a recording that Syleena Johnson has long wanted to bring to fruition. Conceived and produced by her father, the legendary soul/blues singer and producer Syl Johnson, whose original hit version of "Take Me To The River" was covered by Al Green and Talking Heads. Everyone from Jay-Z and Kanye West to Wu-Tang and Usher has sampled Syl Johnson's recordings.
Rebirth Of Soul features Syleena Johnson's searing interpretations of classic R&B songs, mainly from the Fifties and Sixties, recorded in real time with live musicians just the way "real music" used to be made. As Syl Johnson notes,"people don't use live musicians much anymore; but every musician brings his heart to a recording." Recording in Chicago, Syl Johnson's long-time base and Syleena's hometown, the sessions include musicians who played on hit R&B recordings there over the years and a majority of the album features songs associated with Chicago artists, songwriters or record labels.
Syleena shares, "The inspiration behind Rebirth Of Soul is my father. I wanted to honor him and classic soul music in a time when auto tune and electronic beats reign supreme. While I am not against this kind of creative musicianship, there is so much more to the real thing. True soul music tells stories…stories that can heal a nation."
Interestingly, it is Syleena Johnson's first collaboration with her father since his 1994 recording Back In The Game when she was just a teenager. "The process of creating music with my father is not a difficult one. It's actually the only space we get along perfectly," confides Syleena. "Music is our strongest tie, and no matter what, he has always respected that particular bond inside of studio walls. He is very creative as an artist and he loves music with his true heart."
The songs on Rebirth Of Soul, hand-picked by Syl Johnson, run the gamut from lesser-known gems such as Betty Everett's "There'll Come A Time," Johnson's own "We Did It" and Bettye Swann's "Make Me Yours" to such landmark hits as "Chain of Fools" and "I'd Rather Go Blind," done definitively by Aretha Franklin and Etta James respectively. Syleena manifests an uncanny ability to get inside of each song, digging deep to deliver passionate performances that bring a fresh spark to even the best known selections. "For each song I channeled the emotions of the record," Syleena confides. "I put myself in the mind of each storyteller and in doing this I was able to merge myself into the story of each record. This is how I was able to put my own personal stamp on each record."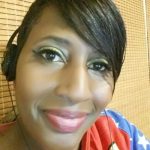 I have questions. Artists have answers.