Now Playing: "Don't Wanna Hurt You" from Josh X. About the song Josh says, "Literally, when I say in the song 'story of my life I tell the truth no hype ya good man'…it's a real feeling. In life, I've been through an emotional roller coaster when it comes to love; the ups and the downs, the witnessing how I've hurt some good people just being young and immature and not really understanding when a woman gives you her heart you should cherish it," says Josh. "True love is hard to find, so when you find it, make sure you never take it for granted," he adds.
"Don't Wanna Hurt You" features a sample from Jagged Edge which gives us a familiar base from which to warm up to this young artist AND he has the stamp of approval from the legend Stevie Wonder. He's a young artist, so there is no harm in whatsoever in making music that is relates to today's listener, and we see where he's trying to bridge the gap with the old-school samples on this song and a few other tracks. However we feel that in order become GFM certified, we want his lyrics to ascend to the level of sophistication of the tracks he's singing over. Growns, check him out and tell us what you think.
"I Don't Wanna Hurt You" is from Josh's EP, Amour aka The Prelude – I Am Josh X. His debut album is set for a summer 2017 release.
About Josh X and the Amour EP:
Amour aka The Prelude – I Am Josh X is a prelude to Josh's upcoming debut album, I Am Josh X, scheduled to be released this summer. "Amour" features productions from some of today's hottest producers including; Shaft, DJ Static, BHawk, Elray, just to name a few. Highlights on Amour includes the songs, "Taking Me Back", a song inspired by a personal relationship that was lost due to one's selfishness, but in the end, he is claiming that no matter what, "she is taking him back again." Another highlight is the Jagged Edge sampled, "I Don't Wanna Hurt You", where you realize that you have found "the one" and no matter what happens between you guys, she is all you have ever wanted, and hurting her is the last thing you would want to do. Then you have the club-banger "Promise" featuring Dro, where Josh blends R&B with Haiti's cultural sounds of Kompa. Josh also remade the classic "Stand By Me" in celebration of humanity during these trying times.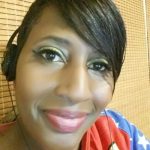 I have questions. Artists have answers.