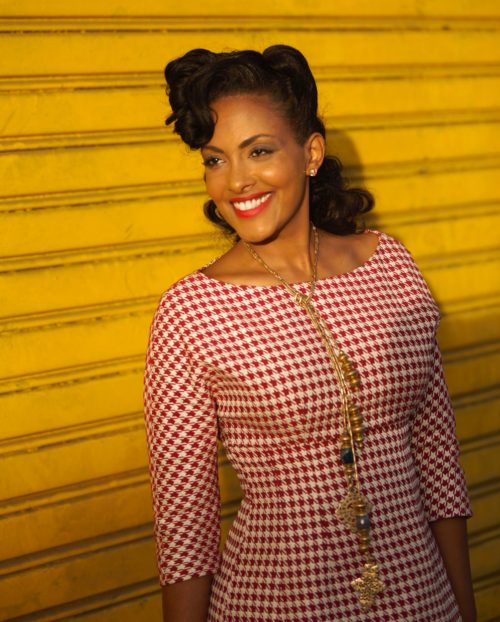 #Growns we want to get you up on some of that good goodness courtesy of Wayna her latest "Amazing" is a reggae and hip hop-infused song produced by DC-based beatmaker SlimKat78 and mixed by multi-Grammy award winning engineer Russell Elevado (D'Angelo, Angelique Kido). The visuals were shot in Ethiopia by director Elias Wondemu (Mehari Brothers, Fikreaddis Nekatibeb) the video for "Amazing" tells a story of new love set in the streets of Addis Ababa, where Wayna spent 3 months living and performing this year. The city's massively developing urban and suburban communities were a fitting backdrop. "I wanted to capture a day in the life of a young person thriving in Addis — where they might live or go to unwind, or how they might fall in love. We often see love stories told in the context of cities like New York or Paris;" says Wayna "this is a testament to the beauty and growth of Addis Ababa, which has its own unique personality."
Check out the vid below…
About WAYNA
Stevie Wonder says "She's incredible."
Essence Magazine says "Wayna is one to watch."
Billboard Magazine calls her "a standout on the indie front."
Wayna is a GRAMMY-nominated, Ethiopian-born, singer/songwriter based in Washington, DC, who left a job as a Writer in the Clinton White House to pursue music.
She has since released three albums, the first "Moments of Clarity, Book 1" was hailed by soul music enthusiasts, and the second "Higher Ground" was nominated for a GRAMMY in the Best Urban/Alternative Performance Category.
USA Today called Wayna's GRAMMY-nominated remake "Lovin You (Music) f. Kokayi" a refreshing take on the Minnie Ripperton classic."
Wayna has also earned two Billboard chart-topping singles for her songs: "My Love" and "Moonlight Rendezvous."
"The Expats" is her third and latest LP, and the Washington Post calls it "brilliant."
Wayna has performed across the US and abroad – including shows at the Lincoln Center, the Kennedy Center, Essence Fest, the White House, the Blue Note and Blues Alley. In 2015, she joined the iconic Stevie Wonder as a supporting vocalist and soloist in his live band, touring extensively with the Songs In the Key of Life Tour and in various performances throughout the US and Canada.
2016 kicked off with a 3-month performance residency in her native Ethiopia, where she performed at the newly-built Marriot Executive Apartments in Addis Ababa with an all-star band. And this Summer, Wayna will release a new music video for her single "Amazing." In the year ahead, she will continue to tour with Stevie Wonder, while writing and recording new music.