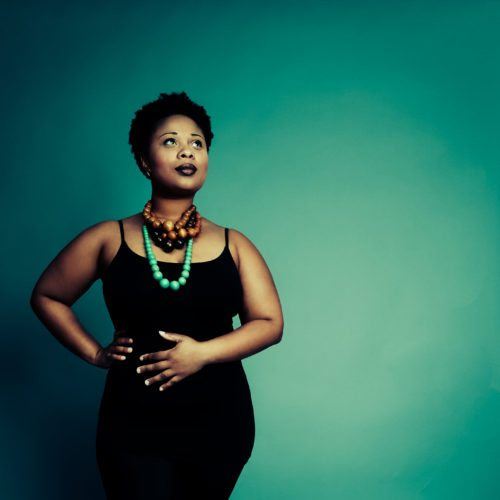 If and only if the process of penning words were as easy for every song we get in the inbox as they are after listening to this gorgeous debut from Dallas bred, Brooklyn based singer-songwriter Nadia Washington. This is the type of music, performance and production that brings all of the vivid color of Fall that I see right outside my window a voice. I hear so much in Nadia's playing, singing and writing that I can't list it all but what is apparent from the first note is that it is all good… strike that – all great. If this were a meal that I was partaking of there would be no doubt that I would be poised for seconds and thirds.
For the culture of this site and our followers this music is the epitome of #Grown. There's no rushing here, we listen and let the story unfold, we understand the journey may take a minute and we're open to that and "Hope Resurgence" does not disappoint at any turn. I would also be remiss if I didn't send a shout out to longtime friend to GFM Jesse Fischer who we catch a glimpse of above on keyboard duty.
It is often said but in this instance it could not be more sincere that we cannot wait to see what's next for Nadia Washington.
"Hope Resurgence" the debut from Nadia Washington out now!
More about Nadia Washington
A beautiful blend of jazz, soul, r&b and world music "Hope Resurgence" is a timely record that speaks to finding hope in times of extreme unrest.
Nadia is back and forth between Brooklyn & Boston, by way of Dallas. She has performed with the likes of Esperanza Spalding, Lalah Hathaway and George Duke. She won a GRAMMY as a background singer and writer on Dianne Reeves' Beautiful Life which won for Best Jazz Vocals in 2014. She's featured on Blue Note Record's compilation CD, Supreme Sonacy Vol. 1 as a writer and performer, and is a professor this fall at Berklee College of Music.
Where Nadia is online:
Nadiawashingtonmusic.com
Twitter.com/hello_its_nadia
Instagram.com/hello_its_nadia
Facebook.com/NadiaWashingtonMusic

Ivan Orr is a multi-instrumentalist, composer, performer, and writer. A native of Charlottesville, Virginia Ivan was involved with the forming and nascent days of The Music Resource Center as its first Program Director. A graduate of Virginia Commonwealth University's Department of Music, Ivan currently resides in Richmond, VA where he maintains an active performance and production schedule while serving as the Music Editor for Grown Folks Music, a position he has held since 2010.