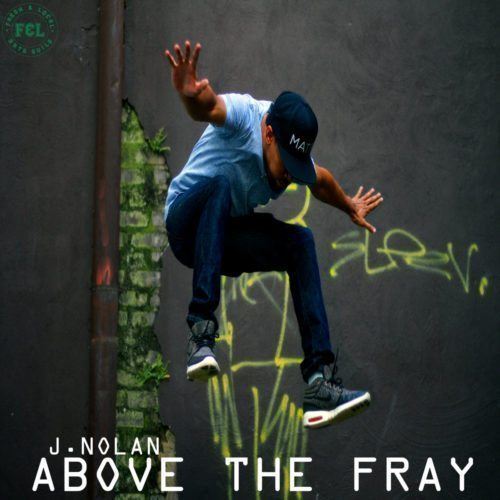 It's rare these days to find an artist that has not just a consistent output of music volume wise, but the quality to match. It should come to readers of these pages as no surprise that the embodiment of that very notion is J. Nolan. We've done our best to keep up with the movement (dropped the ball here and there) but we ride on and we would be remiss if we did not do our small part to bring about some awareness of his latest project entitled Above The Fray a most apropos title given the present company who brought it forth.
So #Growns who know and love the real that Hip-Hop can be when it lives up to its potential you need to get behind, no I'm sorry let's get lifted and join J. Nolan up there Above The Fray out now!
Press play below and follow the links to get this and other goodies from J. Nolan

Ivan Orr is a multi-instrumentalist, composer, performer, and writer. A native of Charlottesville, Virginia Ivan was involved with the forming and nascent days of The Music Resource Center as its first Program Director. A graduate of Virginia Commonwealth University's Department of Music, Ivan currently resides in Richmond, VA where he maintains an active performance and production schedule while serving as the Music Editor for Grown Folks Music, a position he has held since 2010.