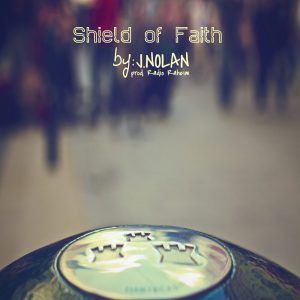 As J. Nolan lays forth his stated creative intention "…my aim is to provide more substantial music that speaks to the internal struggles of our time and to be a better example with the voice that Hip-Hop has enabled our generation to have." We here at GFM could not agree more and count it as our obligation to present a voice such as J. Nolan who has been countering the numerous assumptions that many of my(often cynical) generation re: Hip Hop circa 2014.
What I encourage us Growns (of every generation) to do when presented with an offering such as "Shield of Faith" is to listen, feel, and as so moved share. That's something that we can all do that in the power of the aggregate is extremely substantial.
Link up with and Order J.Nolan Merchandise at: http://bit.ly/TeamRighteous
http://twitter.com/realjnolan
http://instagram.com/realjnolan
(678)-600-3250

Ivan Orr is a multi-instrumentalist, composer, performer, and writer. A native of Charlottesville, Virginia Ivan was involved with the forming and nascent days of The Music Resource Center as its first Program Director. A graduate of Virginia Commonwealth University's Department of Music, Ivan currently resides in Richmond, VA where he maintains an active performance and production schedule while serving as the Music Editor for Grown Folks Music, a position he has held since 2010.