Growns, we're diggin' "Something To Remember" by Eriq Troi. We can tell it's influenced by the funkmasters who have come before us, but we think that's a good thing. You'll immediately turn this one up and bob your head.
In fact, we recommend that you check out (and purchase) Troi's whole project: Blooming Where Planted: A Soundtrack Of A City. It's aptly titled because Troi brings a range of styles (funk, R&B, jazz, latin, spoken word, inspirational) on this album and the tracks feature solid vocalists. It really is a soundtrack that you can just press play and ride out to. It's worth your time and money. Check it out.
Connect with Eriq Troi on Twitter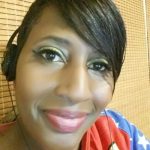 I have questions. Artists have answers.