Growns, we put you up on Postmodern Jukebox a while back with its cover of Beyonce's "Drunk In Love". Since that time, PMJ has gone on to do many other covers. In fact, the group posts a new cover video almost every Thursday, so check out the group's YouTube channel. For the uninitiated– Postmodern Jukebox, led by pianist Scott Bradlee, takes current (or sometimes not so current) pop songs and re-imagines and reinterprets them with vintage arrangements.
We'd like to say that PMJ "re-imagined" Skrillex's and Diplo's (featuring Justin Bieber) "Where Are U Now", but the truth is that this time, PMJ turned the song On. Its. Head. Vocalist Mykal Kilgore dismantles the song and puts it back together again. Do yourself a favor and listen to it.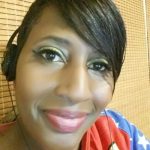 I have questions. Artists have answers.